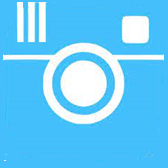 Using Instagram to market to other businesses is not easy. Most people will use Instagram to connect with friends, follow celebrities, and pursue passion pages or creators they enjoy. Not not many use it at work unless they're procrastinating or on break.
However, there are ways around this, and Instagram can be a very effective platform to market to other businesses, as long as you're creative with the features available to you. One such feature is known as Instagram Poll, and today, I will show you how to use it to connect to other businesses.
Build Interest in Your Projects
Think about the projects, services, and products you're already working on. How are you marketing them and building excitement around them? You're probably already working on ideas, but it's important to note that Polls can be a great way to take this a few steps further.
For example, if you own a food supply and catering business, you could post a photo of a display of food and ask something like 'does this excite you?' or 'is this what you're looking to have for your next event?' and poll the answers.
"You can easily tease your followers with what you have to offer, and they'll be far more likely to want to get in touch with you once they already have a clear idea with what you're offering and what you can do to them. Through the poll, they've already admitted they would use your service," says Alex Willis, a marketing blogger at Paper fellows and Oxessays.
Understanding Your Audience
It's so important to make sure you're aware of who your audience is. This defines everything, from how you market yourself to what kind of products and services you offer. It affects your branding and how you portray yourself going forward.
Using IG Polls, you can ask questions that will give you some idea of who is following you and what they're looking for. For example, asking questions like 'Do you have a website?' and 'Are you thinking of building a website?" gives you a clear idea of what stage your customers are at.
Keeping your Brand Relevant
Just a quick note as we make our way through this, a crucial part of modern business is keeping your brand at the forefront of your customer's minds. This is why it's important to post content regularly, so they will see your brand often. Using the Instagram stories feature is a great way to do this.
It's important to keep your content exciting and fresh, and just posting images and videos can get boring. Using the poll feature, even if you're just asking how everyone's day is going or referring to a trending piece of news, can be a great way to make your stories more engaging and more interactive.
Crowdsourcing Ideas
The best people to ask for ideas on how to grow your business is, of course, your customers. They know what they want, and they know what they're looking for (I know, not all the time, but hear me out).
"By asking questions, you get a really clear idea of what people are into and what kind of inspiration you need to give your business clients and customers what they want. This information you get back is fuel for the content you produce, what products you should work on, and what direction you can take your company," shares Nick Denning, a business writer at State of writing and Essay roo.
Just Having Fun
People like to interact with stuff that interests them, so be interesting. You don't need to only use your polls for market research. Have fun. Ask fun questions and get people excited about clicking on your story. This will positively reinforce your brand and make them far more likely to work with you.
Conclusion
As you can see, there are plenty of ways you can connect, grow, and scale your business in the B2B market using the Instagram Polls feature. Using these ideas as a foundation, get creative, and really think outside the box to use this feature to its absolute full potential.
Author Bio
Kristin Herman is a marketing writer at Ukwritings.com and Academized.com. She writes articles for online magazines and blogs about new approaches to connecting with customers, in places such as Boomessays.com, and others.