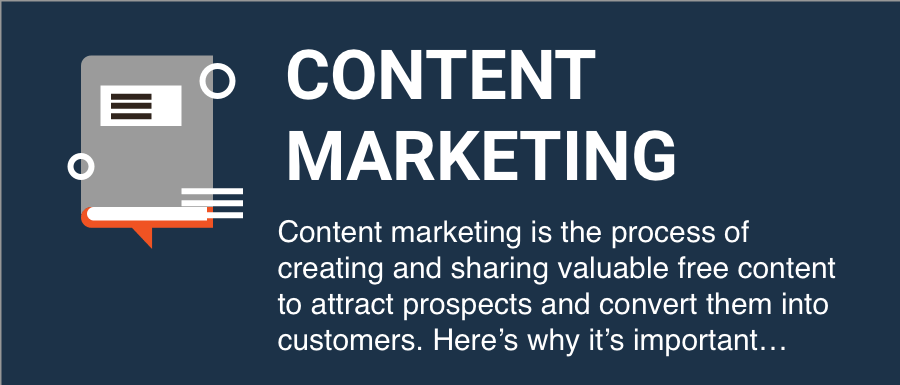 Outsourcing your digital marketing can offer many benefits, including reduced costs, better content quality, more accurate audience targeting, and access to advanced marketing tools.
The practice of content marketing outsourcing has restructured the marketing world in so many ways. By allowing companies to tap into resources that are not theirs, they can get more work done without overspending.
In a nutshell, outsourcing entails hiring a third-party agency to perform tasks that were traditionally completed by an organization's own workforce. Businesses often outsource to cut costs without compromising productivity. What's great about this practice is you can select the specific duties to outsource so you and your employees can focus on your roles better. One essential business aspect that can be easily outsourced is digital marketing.
As all marketers know, promoting the company's products and services is crucial to capture the interest of potential customers. However, crafting a good digital marketing plan can be tricky and time-consuming, especially if you don't have someone with experience in the team. Hence, it's best to leave your marketing efforts to experienced professionals.
Below are some benefits you can take advantage of if you outsource your digital marketing activities:
Ensures accurate audience targeting
Outsourcing your digital marketing initiatives allows you to target your intended audience accurately and win over potential customers.
Audience targeting can be confusing to those with little to no marketing experience. Making your employees do tasks outside of their role will only be detrimental to the effectiveness of your marketing campaign. In contrast, you can rely on a digital marketing company to develop customer profiles, create appealing content, and leverage the most suitable platform to reach your target audience.
They can also conduct market research that provides relevant insights to ensure the best possible outcomes. The outsourcing agency will thoroughly study your vision, products, goals, and target audience to ensure that your message is delivered on the right platform at the best time to the right audience.
Significantly reduces expenses
Building an in-house digital marketing team can cost a lot of money and take a great deal of time. Too many steps are involved, such as advertising job vacancies, screening candidates, holding interviews, onboarding new hires, and providing additional work equipment and space. Plus, you will be obligated to pay them a full salary with employment benefits.
On the other hand, hiring an outsourcing company allows you to benefit from having a team of experienced digital marketing specialists at a fraction of the cost. It also saves you from the trouble of training new personnel. Plus, many agencies offer reasonably priced digital marketing service packages that include promoting on different channels, such as social media, website, and email.
Offers a fresh perspective and approach
As a business owner, you are intimately familiar with how your company operates. You may be so acquainted that you ignore subtle but critical details that could affect the success of your digital marketing activities. Having an expert outside of your company look at your business can create productive discussions, which may compel you to reconsider and modify your current marketing plan.
Improves efficiency
Working strategically entails playing to your strengths and recognizing when to seek assistance. If you know that you cannot develop excellent marketing campaigns without sacrificing other aspects of your business, it's best to hire another company.
By partnering with a digital marketing firm, you can increase efficiency and reach your objectives quickly. Moreover, since the third-party team will relieve you of extra duties, you can improve the performance and productivity of your own staff.
Provides access to top-notch marketing tools
Having an in-house team run your digital marketing campaigns can be difficult, especially since you'll have to invest in marketing software and other technologies. Furthermore, certain tools can be expensive, only to end up becoming obsolete after a few years, since the digital marketing industry is constantly evolving at a fast pace.
You won't have to worry about that if you work with a reliable digital marketing agency because you'll have access to the most up-to-date marketing technologies. Training is also regularly provided to their employees to keep up with the latest trends and learn how to use the most advanced tools.
Keeps content consistent and relevant
It is common for multiple employees to file for prolonged leaves during the holidays. Without careful planning, the lack of monitoring during these periods could substantially decrease lead generation and social media engagement.
Since digital marketing agencies typically stick to a regular schedule despite the holiday season, they can help you avoid this predicament. As a result, you'll profit from a consistently operating marketing team that can keep track of your campaigns. Additionally, your content will always be fresh, dynamic, and timely, since it's being updated and improved continually.
Increases chances of success
Digital marketing experts do not merely devise tactics and hope for the best. They take the time and effort to test campaigns, evaluate performance through KPIs, measure results, and monitor progress. This shows that you can count on the third-party team to always ensure that content is delivered consistently and modified whenever necessary. Furthermore, this increases the likelihood that your campaigns will be effective and deliver the best results.
Key Factors to Consider Before Hiring a Digital Marketing Agency
Indeed, there are many compelling reasons why you should outsource your company's digital marketing tasks. Here are some things to keep in mind when choosing the right digital marketing firm for your business.
Areas of expertise
Before you outsource your digital marketing activities, you must first determine which functions you should outsource and which ones you should keep in-house. These areas may include but are not limited to content production, brand management, social media administration, search engine optimization, pay-per-click advertising, website analytics and upkeep, and digital marketing.
Once you've determined which functions you want to outsource, the next step is to look into the areas of expertise of the agency you're considering. Make sure that they provide the specific services you will need and are proficient in marketing on the selected channels.
Allotted budget
While outsourcing is more cost-effective, you'll still be spending money. Hence, it's crucial to set a budget that will serve as your guide in narrowing down your list of digital marketing firms. Inquire about each company's pricing. Then, examine their competence and experience and the variety of digital marketing services they offer. Compare these to the cost of their services to determine if the amount is justified.
Workforce management and communication
The digital marketing agency you intend to work with should prioritize communication and keep you up to date on all activities, project statuses, and campaign insights. They should also inform you whenever they encounter difficulties to set realistic expectations.
In addition, the agency should use good communication tools required for seamless remote collaboration, such as project management software, audio and video conferencing applications, and tools for tracking performance and creating reports. Remember, a great deal of transparency and smooth communication is necessary for any outsourcing venture to be successful.
Data security and protection
Data protection and security should be a major priority for the digital marketing agency you'll hire. The organization should have sufficient data protection measures set in place and implement them religiously. This is critical to safeguard your company's confidential information and prevent unwanted disclosure or unauthorized access. The agency should also make an extra effort to comply with information security legislation.
Image and reputation
The digital marketing company's reputation is a vital factor to take into account. Being reputable and trustworthy is non-negotiable, since the security and safety of your own business is at stake. Therefore, be sure to conduct a background check on the firm you are considering.
Pay special attention to their standing in the market, what their current and previous customers have to say about them, the level of success of their clientele, and how organizations in the same industry view them.
Available technologies
As mentioned earlier, having access to innovative digital marketing technologies is vital to keep up with the rising marketing trends. These tools have also been found to produce better results since they aid in more accurate audience targeting and other processes that optimize campaigns.
It is best to select an outsourcing partner knowledgeable about these technologies and uses them widely in their operations.
Final Thoughts
Outsourcing your digital marketing efforts may be worrying at first since you will be relying on the performance of a workforce you don't personally manage. However, outsourcing appears to be a low-risk investment.
The search will be worthwhile. After all, by letting actual professionals take the reins on your digital marketing activities, you will be free to pursue more income-generating opportunities and focus on growing your company.
Author Bio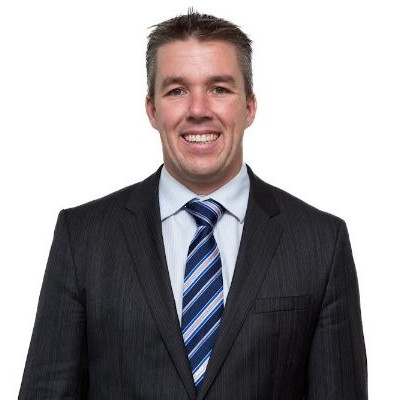 Jamie co-founded optiBPO in 2008 and has over 25 years of experience in organisational transformation, shared services, and outsourcing. He has worked with over 100 companies in the past 5 years to offshore a range of business operations to the Philippines. Jamie has a strong track record of building high-performing outsourced teams.