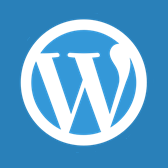 Maintaining a website is easy, once you understand what you need to do. Just as the WordPress CMS platform is easy to use, so is maintaining it using tools like plugins/themes updates, site optimization, security monitoring, and more. There is also a large community of WordPress users to help with troubleshooting errors and answering any questions you may have.
This infographic covers website maintenance tasks that will help optimize your site for users as well as search engines. If you are not maintaining your website, it can lead to several issues such as high bounce rates, decreases in traffic, lower ranking on SERPs, etc. This can hurt the growth of your business as well as affect your brand's credibility. Make sure to follow this WordPress maintenance guide as you go about the task of maintaining your website.
The complete guide is comprised of 50+ essential WordPress website maintenance tasks, covering every minute detail. You can read it here. You can also check out the infographic below, compliments of BigrockCoupon.