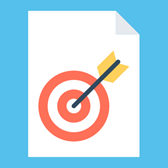 New marketing technologies are sprouting out of nowhere – on an almost continuous basis – resulting in the development of more platforms that cater to your customer's ever-changing needs. Due to this phenomenon, there are constant changes that are occurring in sharing, searching, and the consumption of content as a whole.
As a result, businesses must keep up with all of this, and adapt to the behavioral changes of their target audiences. Because they continually develop new needs and demands, companies should always be on the forefront of bringing something fresh to the table. Satisfying an audience has become trickier and trickier these days, mainly because of more readily available online reviews, and much easier access to information about products before purchasing decisions are made. As a result, the competition between brands become tighter, and companies must step up their game to create content marketing strategies that are trendy enough to resonate with the needs of their audience.
This infographic will help you accomplish strategies that are in line with the trends for the year, as well as further adaptations. One way they can do this is by finding platforms that will help their business grow. Other ways they can try include taking note of these statistics of the content marketing adoption.  Then you'll also find out more about the benefits of content marketing and how it will help you reach your business goals. There's also the importance of your consumer insights and content creation, as well as knowing which type of content works best for your audience. You'll learn a lot and can even improve on making your brand more prominent, so read on to not miss out on the opportunity to get ahead of the competition.