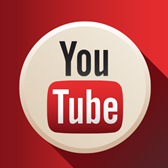 When it comes to internet searches, YouTube is now considered the second largest search engine in the world (right behind Google). While many users consider it to be primarily – if not completely – a social network geared towards entertainment, it is actually emerging as one of the most powerful marketing platforms on Earth. Over the last several years, YouTube has been used worldwide, by companies across various industries, to increase their online presence, reputation and conversion rates.
Reason being? Short, informative clips and videos, add an exceptional dimension to business marketing strategies. Once you succeed in betting your message across to users, YouTube can be used as a promotion platform for your products and services, narrating in-depth stories to your current and prospective customers.
There are numerous reasons to leverage YouTube for SEO, marketing and lead generation tactics. Below are some leading tips to implement – right away – for a quick and effective boost to your online marketing strategy. The following YouTube marketing best practices come compliments of Tom Hardy @ Sparx IT Solutions:
Stats say that YouTube videos within 2 or 3 minutes in length get viewed 50% or more than that. You should not be surprised with it as no one wants to spend much time on watching promotional ads more than 3 minutes. If you want to shoot a video for promotional purposes, make sure it is short in length. So, don't rush on what you have to say, instead stick to the point that makes users watch the ad till the end.
Properly publicizing a brand needs a branded channel which represents the business itself. Channel creation is not the end task to do, but to advertise the brand, you should maintain an active web presence for that. Having a professionally created channel not only helps represent your business but also provides an exceptional way to people for finding your business associated products.
Consistent Content Production
Marketers use numerous modern ways to offer eCommerce SEO services to boost a stores' web presence but it doesn't mean that there is no need to optimize content for it. In the context of YouTube marketing, a well-designed promotional channel is of no use if there is no creative content placed with it. If you wish to win users' hearts through content, you should prepare relevant and consistent content which not only attracts users but also engages them for long.
Popularize Your Videos with AdWords
Plan to get paid advertising services for your brand promotion is also a great way of YouTube marketing. With paid YouTube advertising, you will be able to promote your products on three major domains 1. A pre-roll ad which displays on the screen when someone starts a video on YouTube. 2. As a banner for the web. 3. A promoted video that people are searching out there. Remember to work on the fine-tuned and relevant keywords that target your store better than others.
Using annotations for YouTube video promotion is a modern strategy which takes your online store towards the winning position. It is an engaging feature which you can incorporate with and over the videos in the form of small boxes that pop up as a commentary or subscribe link. It is an easy process which lets you handle the video activity on your own.
Apply SEO Tricks on a Regular Basis
To get fruitful SEO results, you need to implement promotional activities on a regular basis. It means you need to treat your YouTube channel as a blog and update & modify things in it according to business needs. It would be fine if the video doesn't get viral, but it should be circulated enough on different popular YouTube channels. So, share the video on YouTube and other social media platforms as much as you can to attain optimum quality traffic.
Final Thoughts
Still trying to figure out whether you should start a YouTube channel for your ecommerce business or not? Try the aforementioned tricks as your YouTube marketing strategies and you will realize how important is it to go with this powerful marketing technique.
Author Bio
Tom Hardy is a digital marketing expert and Facebook ad strategist at Sparx IT Solutions: YouTube Marketing Company. Through his absolute guidance and marketing insights, he helps business get excellent profit results. He also likes writing informative blogs where he puts proven facts that assist business in several manners.