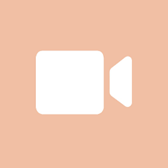 With the emergence of on-demand video streaming apps, regular television is becoming a bit of a dinosaur. Many people have already lost their interest in big black boxes and are continuously moving towards online platforms to watch engaging series, movies, and shows. Users can find a plethora of videos and shows that they can watch anytime, anywhere without interruption.
Video streaming app development has validated an enormous projection of apps available for downloads on respective platforms. Some of the most popular video streaming apps include Netflix, Amazon Prime, Youtube, Hulu, and HBO. Here are some interesting video streaming app facts and figures:
By the year 2028, the video streaming market size is estimated to reach $223.98 billion. (Grand View Research)
The global live streaming market is expected to be $247,275 million by 2027 as per the Market Research Future (MRFR)
The estimates and figures are direct evidence that the video streaming app industry is flourishing. This has opening a door of new opportunities for business owners and entrepreneurs as they can generate major revenue by building these apps.
If you are interested in creating an app like Netflix or YouTube, in this article we'll discuss necessary features and development cost. First, let's have a look at the industries that are taking advantage of video streaming apps.
Industries Leveraging from Video Streaming Apps
After the appearance of on-demand apps, numerous industry sectors started taking advantage of their potential benefits. Here are some examples.
Real Estate – Nowadays, it has become easy for realtors to showcase properties instantly without physically being at the property. Video streaming apps have made the buying and selling property quick and efficient, saving valuable time and money.
Education – Video streaming apps offer a robust experience that is unmatchable compared to the standard classroom experience. They are becoming a crucial source of knowledge and information sharing between institutions, educators, and students that were never possible before.
Food – Video streaming apps are proving to be an effective way to engage food lovers. By showcasing enticing recipes, you can attract viewer attention and enhance their culinary skills.
Beauty – The beauty sector keeps on launching new products every day, and with the help of video streaming apps, product advertising has become easier than ever before.
Music and Entertainment – With the boost of video streaming apps, this industry is attracting a huge number of followers and earning great ROI.
Healthcare – Using video streaming apps, providing consultations to patients, supervising surgeries, live medical video streaming has bridged major medical aid gaps, enhancing the doctor-patient relationship.
Now let's dive into the advanced features of video streaming apps.
Features of Video Streaming Apps
Social Login and Sign-Ups – The login or signup process of the app should be as simple as possible to make the registration process easy and quick. Rather than compromising on gathering any relevant information, allow signups through social media accounts. You get all the user information you require, and users can complete the registration process without finding it tedious.
User Onboarding – Once the user signs up for your video streaming app, the service provider should show the user how to navigate the entire app. Each part of the app should be explained clearly so that no important features are missed.
Behavior Tracking – Behavior tracking is one of the proven ways to improve user engagement. It also helps with the promotion of content. Based on the user searches saved in the app backend, you can easily find the content they're interested in and send similar content notifications to them.
Recommendation Algorithms – These platforms collect reviews and rankings from the users and filter the content to push them to the user.
Real-Time Analytics – Utilizing this functionality, the admin gets real-time statistics through reports, pie-charts, etc., on the admin panel. They will be notified about the live shows running at a particular time and analyze the retention rate. This will assist the admin in shaping marketing strategies as well as planning content accordingly.
In-App Voice Assistance – This option works like a Google Assistant or Siri on an iPhone, where you speak commands and results are displayed in a few seconds. In-app voice assistants offer a better experience for the users by making searches convenient.
Push Notifications – Push notifications are the best way to catch user attention and keep them informed about their preferred content updates
CRM Integration – The Customer Relationship Management option is crucial for the application and organization. In case of any questions or problems, users can quickly contact CRM managers for help. CRM teams can also collect feedback and ratings from the users and to help enhance the user experience.
Substantial Factors Influencing App Development Cost
Until you have comprehensive list of your app requirements, development cost estimation can be tricky. App development cost drives many business owners crazy and wrong cost estimates can lead to project failure. The development cost of video creation and sharing apps depends upon numerous factors like features, platform, development company, and so forth. Along with saving time and effort, understanding these factors from the start can help you gain clarity.
How much does a video streaming app development cost is the most obvious question that strikes the mind of business owners. Technology has reached a new level, and it's continuously improving. To make your app successful, incorporating the latest technologies and features is imperative.
You'll need to choose the platform on which your video streaming app will be launched, such as Android or iOS, or you can build an app that runs on both platforms. Additionally, the level of app features and functionalities effects the development cost of a video streaming app. You can create an app like Netflix or YouTube by hiring a team of skilled developers that possess requisite industry and domain knowledge.
The developer's experience and geographical location also play a significant role in estimating the development cost. Experienced and skilled developers will charge for their expertise. Similarly, the region in which developers live directly influences their hourly development rate. Share your app development idea and business model with a couple different developers to get the best pricing.
Concluding Thoughts
Get ahead by developing a video streaming app that offers excellent UI/UX to users across all devices. With the surge in demand for original videos and engaging content, these app downloads have shown incredible growth. If you are looking to launch your own app, make sure to use an app development company that is well-versed with the latest technology and features of video streaming apps.
Authors' Bio
Brian Comel is an adept mobile app developer at a prominent company Sparx IT Solutions. He has excellent knowledge and experience in developing video streaming apps embedded with the latest functionalities and features.