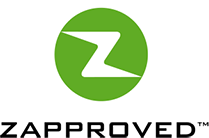 THE RESULTS ARE IN: AN ALMOST 400% ROI
Reap the rewards of in-house ediscovery management.
If you're still outsourcing or doing manual processing and document review, it's time to upgrade.
WE CALCULATED THE ROI FOR CLOUD-BASED EDISCOVERY MANAGEMENT
Zapproved and Hobson & Company recently partnered to research the average return on investment (ROI) that businesses gained by implementing Digital Discovery Pro®. The results surprised even us!
BOTH MANUAL SYSTEMS AND OUTSOURCING CREATE CHALLENGES
We identified four key problems with manual systems and outsourcing: the time and effort a manual process required, increased costs, security risks, and delays in obtaining critical information.
IN-HOUSE EDISCOVERY MANAGEMENT IS MORE COST-EFFECTIVE
Through extensive customer interviews and detailed financial analysis, we demonstrated how in-house ediscovery software can save time, reduce spend, mitigate risks, and provide key information faster.