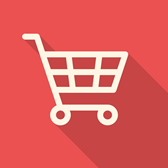 Even as we wade our way through 2018, E-Commerce is still one of the fastest-growing business sectors in the United States (according to the National Retail Federation). Online retail sales grew by more than 15 percent in 2016 and accounted for over 8 percent of all retail sales in the United States. It's a great option for entrepreneurs who have an attractive niche product, the right e-commerce platform, and the ability to handle the start-up costs of opening an online store. It takes some time to get things up and running smoothly, and it's definitely a transition if you've operated as a brick-and-mortar business in the past, but the growth potential is truly remarkable. What's more there are a number of important benefits that make doing business easy for you and your customers.
Benefits
An online business may only need an email address to communicate with clients and suppliers, while others try to drive customers to their website, which serves as an easily accessible portal. There's no interruption in the transaction of business because an online shop is open for business 24/7. Greater flexibility and high responsiveness rates are attractive to customers, who also benefit from cost savings and seamless transactions that require little or no paperwork. And as a business owner, you can manage things from anywhere with no delays in processing or shipping.
Getting Started
There are several alternatives when it comes to deciding how your shop will operate. You can go with a hosted e-commerce platform, build and host your own site via your own software, or sell through third-party platforms like Etsy or Amazon. There are templates offered through sites like Squarespace or BigCommerce that can help you get established through a hosted platform, while selling through a third party simplifies this important aspect and gives your products a higher profile than you'd probably be able to achieve on your own. Developing your own open-source software is usually an option for those who are savvy and have some background in computer technology, and puts you in charge of updating your web security and performing maintenance on your site. It all depends on how much control you want to have and how involved you're expecting to be in the nuts and bolts of the operation.
Upfront Costs
One of the great attractions of opening an online shop is the comparatively low startup cost  when compared with traditional modes of business. Entrepreneurs sometimes lose sight of the fact that while it's cheaper to go the e-commerce route, there's still the cost of your product and the materials necessary to make it. But there's more — expenditures include online costs like domain fees, commissions if you sell via a third-party platform, and the everyday costs of operating a business. It may be necessary to take out a small business loan or get a low or 0 percent APR business credit card to cover start-up expenses. Additionally, take some time to research other available options, including a term loan, business line of credit, or invoice financing.
Shipping
This is another aspect of doing business online that must be decided in advance. Generally, the primary shipping options for an e-commerce business include free in-store pickup, LTL freight carriers, same-day delivery, and free shipping. Free shipping is a popular benefit for customers who do business online, and if you're contemplating offering it, bear in mind how bite it'll take out of your profits. The nature of your customer base and the kind of product you sell will have a lot to do with your shipping strategy.
Online Marketing
Give some thought to how you'll communicate with customers about your products and any upgrades or additions you've made. Online marketing content, blog posts, and social media are among the best practices common to e-commerce businesses.
Starting an online business is similar to other business ventures in that it's essential to think through how you'll go to market, how you'll cover start-up costs, what you're shipping strategy will be, and how best to communicate with customers. Advance research should point you in the right direction based on knowledge of your clientele, the nature of your product (or products), and your overall financial position.