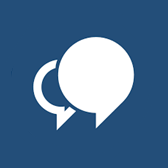 How do we keep our team connected even while working remotely? This has been a lingering question for many companies, especially those that shifted from on-site to remote work.
It's no doubt that remote work comes with lifestyle benefits and increased flexibility. According to PwC's survey, 71 percent of employees consider telecommuting a success. However, 87 percent think that the office plays a crucial role in building team relationships. Working remotely can be rewarding but bringing people together and ensuring that they communicate effectively isn't always easy. So, what can we do?
Cultivating Better Communication Between Remote Teams
Creating a healthy virtual company culture where clear and open communication is fostered is vital to a company's success. But how do we facilitate effective communication? Let's dive right in!
Keep communication lines open
It's crucial to stay reachable through various channels especially during office hours. If possible, you may also want to provide real-time responses. This allows active engagement and expedites the progress of a deliverable or project. Since it is inevitable that some may not be able to respond swiftly due to personal or family reasons, make sure your team is aware and make sure to replies are sent as soon as they can be.
In addition to using emails, being available on a chat applications allows you and your team to stay accessible. A chat app allows quick communication and streamlined coordination between teams. Some apps you can utilize to communicate faster are Slack, Viber, Skype, WhatsApp, among others.
Set expectations and deadlines
Building a healthy culture starts with having ground rules in place. Whether you are an employer or an employee, setting expectations is instrumental for effective communication.
Remote work means not everyone will be available at the same time or have the same working styles. Therefore, it's crucial to identify what works for everyone in terms of written vocabulary, timing, meeting cadence, and other communication styles to set expectations. Everyone must also clarify their turnaround time and deadline for every task.
Promote Netiquette
Online etiquette or netiquette communicates the appropriate way and time to reach out to your team. Observing online etiquette enables proper and optimized communication.
To avoid pinging another co-worker at an inappropriate time, it helps to use a world clock app if you have different time zones. Try using icons to indicate your status (e.g., not working, on a call, etc) and emoji reactions to show your response to someone's message. Some examples for the latter include clicking certain emojis to indicate acknowledgement or express thanks. You can customize yours!
Keep people in the loop
Ensuring that everyone is up-to-date with your company's activity line-up is vital for better connection and communication. However, for fast-growing and diversified companies, keeping everyone on the same page is quite challenging. To actualize this, it helps to circulate centralized announcements periodically, set alignment meetings, over-communicate what needs to be known, record company meetings, and provide meeting minutes for everyone's reference.
Track progress and schedules with shared report sheets
To keep everyone posted on every team member's work progress and schedules, your team can create a centralized calendar and a daily task tracker for everyone to regularly fill in. With centralized calendars, team members can identify one another's availability and schedule meetings easier. Meanwhile, having a daily task tracker enables everyone to be aware of each team member's accomplished tasks and to-do items, thereby enabling efficient task delegation and seamless coordination.
Provide ready-to-use templates
A company must have ready-made templates that each team member can use to ensure consistency in formatting, reinforce its brand's identity, and trim down the time needed to prepare a document. Your team can create custom templates for things like formal letters, contracts, budget requests, leave forms, financial reports, and presentations. Make them available in one folder for ease of access and data input. With this, communication between team members becomes clear.
Parenthetically, should you need to collect or use any personal data, make sure to comply with GDPR.
Spark "watercooler" moments
In the office, workers usually have "watercooler moments" or those serendipitous and often informal interactions that take place in random settings—office pantry, elevator, or by the watercooler. Your team can recreate these moments by setting up an amiable virtual space where everyone can talk about things outside work and do regular check-ins. This encourages effective communication, mutual trust, transparency, and accountability between members.
What better way to breathe and relieve work-induced stress than knowing you have a support system at work!
Create your "fun day"
Each day spent at work becomes draining at some point. Break these Monday to Friday blues by creating your team's fun days. Your team can pin down dates when you can do something fun—digital hangouts, game nights, milestone celebration through a wine night or a refreshing escapade, seasonal parties, and more. Such times further employee engagement and encourage open communication.
Make sure everyone is recognized and heard
Give everyone the opportunity to communicate change through conducting regular performance evaluations and providing feedback forms. Performance evaluations enable employees to be recognized and rewarded for their valuable contributions as well as identify their points of improvement. Likewise, feedback forms allow them to voice out their concerns.
Show empathy
Misunderstandings are bound to happen when team members are not communicating in person. This is because online communication has lots of vulnerabilities.
People have different written tones. If they sound off, it helps to first assume their best intentions and give them the benefit of the doubt before losing your cool. You can try hopping on a quick Zoom call to hash a concern out, ask for clarification, and find ways to resolve any conflict. After all, we're all just trying to get by.
In Summary
Indeed, effective communication spurs connectedness, camaraderie, and better team collaboration. These results underpin the success of any company. Help your team can stay on the right trajectory by considering our tips on how to foster better communication.