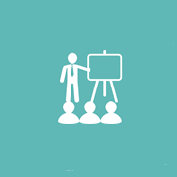 At the onset of the COVID-19 pandemic, Learning & Development (L&D) leaders were forced to adjust their roadmap to cope with the unprecedented damages and challenges of a newly remote workforce. Virtual learning became the new norm, and L&D leaders were forced to leave traditional in-person training and blended learning behind. Learners are now using digital technologies and resources to upskill and learn new information without having to step a foot outside their home.
While digital learning had already been on the rise even before the crisis, the year-long remote work experiment has permanently changed the way large corporations train and develop their people to maintain company growth. Here, we'll talk about the emergence of new training and learning methods, including which ones we expect to stay even in the post-pandemic era.
Global Transition to eLearning and Mobile Learning
Learning today has transformed to become 100% digital, with the world's leading companies and businesses now using virtual platforms and learning management systems (LMS).
The eLearning market has increased by 200% at a value of $250 billion in 2020, and forecasts suggest that it will reach a market value of more than $300 billion by 2025. Mobile learning is also getting more popular, thanks to its capability to provide learners with information whenever and wherever they need it.
Darren Winterford, CEO of mobile LMS EdApp highlights the growth:
"We've always been a fast-growing company. But since COVID-19 hit, our monthly active user base grew by over 300%. Today, users of our platform are delivering more than 50,000 lessons per day to assist their teams during the pandemic."
eLearning uses digital resources to provide lessons, allowing major corporations to keep in touch with thousands of their employees without the need to gather everyone together. And mobile learning complements eLearning perfectly by offering a more user-friendly platform that allows employees to access learning materials in just a few taps. It accommodates learners' busy schedules by allowing them to read lessons and complete tasks whenever convenient.
The Demand for Engaging and Interactive Online Training
Now that employees are no longer confined to a white-walled, boring conference room, the demand for engaging and interactive online training has been increasing at a relentless speed.
Hosting a webinar was the top-of-the-mind alternative for remote training. It was effective at first, but not until most employees felt the burden of having to sit in front of a computer for an hour while someone presents. Mandating them to read random PDFs with dry text and static PowerPoints without any interactive elements is likewise ineffective – and it has always been even back in the pre-pandemic phase. With no administrator around to track them and explain what is in the module, your remote employees will most likely fail to complete the assigned reading materials.
So, what does it mean for the L&D departments? It's time to make training fun by incorporating games, adding images and videos, creating quizzes, making it social, and encouraging collaborative learning.
Many eLearning platforms have made it all possible, like EdApp, which offers many interactive features for free. For instance, there's an eLearning gamification, which integrates game-like inter-activities such as a memory game, letter jumble, find-a-word, and so much more. To further boost motivation and engagement, managers can also implement leaderboards and provide real rewards and prizes to top performers, like a free coffee or a food voucher.
There are also social learning support and discussion features, encouraging learners to interact with each other. You can also check out Rapid Refresh, which can set up and deploy an interactive quiz activity after simply filling in a spreadsheet template.
The Growing Trend of Microlearning
Microlearning has seen exponential growth in this pandemic era – and it's something that is expected to thrive even more in the future.
In a remote work context, the demand for microlearning within training programs has been magnified. L&D departments are leaning towards this learning method simply because most of their employees favor it over an hour-long webinar or 30-page module.
For context, microlearning delivers bite-sized lessons that anyone can take between five to ten minutes. It only consists of tiny chunks of new information, at most two lessons, so it's easier for learners to digest everything.
The best part? It fits well with the remote setting, given the number of distractions that can be found in every corner of the house. With short videos, narration, games, or assessments, your employees will be more motivated to complete your training requirements without you chasing them to do so. Microlearning also prevents a cognitive overload, resulting in higher engagement and knowledge retention.
To Sum it Up
The COVID-19 crisis has brought formidable challenges for corporate learning and development. Sending thousands of employees home, it was almost hopeless to sustain workforce learning and promote a culture of growth.
But, with the emergence of eLearning, mobile learning, and microlearning, businesses have been able to overcome the burdens brought by office shutdowns and reduced contact measures. With the help of interactive learning materials like gamification, virtual learning has worked well in supporting remote training and development during this unprecedented time.
Unsure of how to start your company's digitization? Put together your first lesson with EdApp. This platform is packed with immersive, fully interactive features that are easy to use, and completely free.