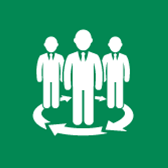 More than ten years since their inception, outsourced business processes and functions continue to deliver excellent results as go to solution for companies that aim to cut operational expenses, focus more on core business goals, and solve business capacity issues.
Digits from Deloitte's Global Outsourcing Survey validates its cost-effectiveness by revealing that 78% of respondents are optimistic about their outsourcing relationship.
Indeed, even after more than a decade, the industry shows no signs of slowing down. If anything, the fast-paced advancement in technologies has only propelled the BPO industry further by making it much easier to work remotely.
Additionally, the outsourcing industry continues to evolve to address more concerns. Aside from the primary reasons of cost-cutting, more companies are now turning to BPO to enhance service quality, gain access to intellectual capital, have a business environmental management system in place, and facilitate wider transformational change.
Innovations in robotics, cloud technology, AI, social media, cloud storage, and big data are also disrupting the traditional outsourcing services model. Outsourcing sectors have now expanded to include IT-BPO, energy, travel and transport, healthcare and pharmaceuticals, media, and telecommunications. As a result of these developments, more industries are outsourcing business processes in IT and customer service.
KPMG's recent Global IT-BPO Outsourcing Deals Analysis reports that the telecommunications sector consistently tops other sectors in the outsourcing industry. The survey attributes this to the fact that this sector is progressively leveraging communication and information technology together with cloud, social, analytics and mobile technology.
To top those off, the global outsourcing industry has become more competitive with the entry of Canada, Chile, Israel, and Brazil in the BPO arena. With all these developments, outsourcing companies are faced with the challenge to innovate further and re-invent their services to keep up with evolving technology and the pressing demands of the industry. This competitive landscape will only serve to drive industry further and make it more efficient than it already is.
Statistics derived from research studies allows us to have a better assessment on the industry trends. To help keep industry-players up to date with these trends, MicroSourcing collates the essential outsourcing statistics in the infographic below. Scroll down to learn more about the global outsourcing industry.