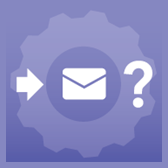 Developing a legitimate email list is a tough task for marketers and web developers alike. These days, you can no longer expect visitors to simply browse through your content and subscribe on their own. To effectively get the job done in today's world, you are likely to have to preemptively load up your website or blog with the appropriate tools; that is, plugins and widgets that promote your email signup forms. In this best practices guide, we will be discussing some best tools that you can use to increase your email subscriber conversion rates. In fact, we are confident that the plugins outlined below are sure to lower your overall cost of acquisition:
1) WPForms
WPForms is basically a form building plugin which can be utilized for creating varied types of forms without the need of typing any code. You can use it for creating avant-garde sign up forms, contact forms, registration forms and many others.
Reasons to Use It
An awesome feature in WPForms is that it enables you to add a lead capture option in your contact forms. This enables people who utilizes the contact form subscribe to your email list with a easy checkbox. WPForms comes laced with a simple to use form builder that permits you to create forms by dragging and dropping elements into your designs.
2) LeadQuizzes
LeadQuizzes is an ultimate lead generation plugin which assists you to capture leads with entertaining quizzes. Utilizing such plugins, you can easily create fun quizzes and embed them on your site for engaging with your prospective customers. The plugin requires the user's email at the end of a quiz in order to send the results. This will assist you to add more subscribers to your email list without making much effort.
Reasons to Use It
Quizzes are not only entertaining but they also assist people to search their identity, personality and a better career. With LeadQuizzes, you will need to grow your email list with more engaging subscribers. It supports all major email marketing services and comes with a free version for test driving the service.
3) OptinMonster
OptinMonster is among the best lead generation plugins present on WordPress. This plugin assist you in installing embed email opt-in forms inside blog posts, pop-up messages, A/B split test your sign up forms, and many more for making the most of your website traffic.
Reasons to Use It
You can't build your email list without advertising it to your website visitors. OptinMonster is one such plugin that does this task perfectly. This plugin comes equipped with an array of useful tools like Monsterlinks, technologies like exit intent and an array of professionally designed opt-in form templates for setting up an efficient lead capturing system on your blog.
4) Elementor
Elementor is the perfect free page builder plugin which can be used for creating landing pages on your website to advertise your lead magnets. Elementor is highly user-friendly and comes with a live page editor which enables you to design landing pages without any experience in web design. It also includes an array of pre-designed templates.
Reasons to Use It
Landing pages assist you in driving huge traffic to the lead magnets and efficiently transform traffic into subscribers. You can make use of Elementor for designing captivating landing pages to display your email courses, free eBooks and other lead magnets on the blog.
5) Yoast SEO
Yoast SEO is one of the must-have plugin for almost every WordPress website and blog. Yoast SEO optimizes every page and blog post on the website for search engines to assist your articles rank higher in search results.
Reasons for Using It
How do you plan to generate more number of subscribers if your website does not generate traffic? Yoast SEO ensures that your blog posts are formatted properly and optimized for the correct keywords for the search engines to simply recognize your site. This will increase organic traffic to your website providing you the opportunity to change visitors into subscribers.
6) WP Rocket
WP Rocket is a strong caching plugin for WordPress. Unlike any other free caching plugins, WP Rocket can simply be installed with a single click. It also comes loaded with numerous outstanding tools for optimizing your site for speed like lazy loading, preloading, support for CDN and many more.
Reasons to Use
Caching your website pages can remarkably enhance your website performance. And, it is a well-known fact that Google considers website speed as a ranking factor. This simply implies that you will be able to rank on top on Google by optimizing your site for speed and generating huge traffic to the site. Of course, that simply means you will require more email subscribers as well.
Ending Notes
To sum up, the above discussed plugins are sure to increase your email conversion rates. however, it is not easier to rise your email conversions. You will require to generate traffic, advertise them on social media, publish great blog posts and many others. You just can't sit idle and expect your subscriber numbers to grow. With the help of WordPress plugins, you can get your work done without any hassle. So, go ahead and choose the plugin that meets your needs and requirements.
About the Author
This article was written by Jean Turner, a web developer and designer @ theem'on. Jean has expertise in designing free and premium WordPress plugins for increasing email conversions. Working with and learning coding for some years now, she is familiar with jQuery, PHP, CSS and JavaScript. Obsessed with application performance, simplicity and user experience, Jean blogs to share her immense knowledge and skills across all industries.