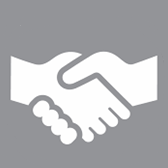 The accelerated pace of technological advancements and varied marketing approaches have been on a rise and together, they have paved the way for 'White-Label Partnerships'.
This blog post will help you understand what a white-label partnership is, the software and services offered by a white-label partnership, who can become a partner, and why do businesses need to utilize white-label programs.
What is a White-Label Partnership?
In the realm of digital marketing, the term "white-label" is a catchphrase. It means the white-label marketing partner will not take the credit for the services or the products provided. That is, it allows one company to sell and repackage the services/products of another company under its own brand. The clients, at no point, are aware of the efforts put in by the partner.
White-Label Software and Services Offered By Companies
The sole purpose of white label partnership is to deliver solutions and services to businesses and entrepreneurs who are looking to expand their offerings to their clients. This lets them focus on fundamental business objectives without the need to hire more employees to develop solutions they might be lacking at that moment.
Mentioned below are a few white label services:
White-Label Web Design and Development Services
White-label partnership enables you to take advantage of the web design and development services that are offered by the partner company. You will be authorized to market these services under your brand name and fulfill your client's design and development needs.
White-Label Digital Marketing Services
You can leverage the white-label digital marketing services such as social media marketing and PPC to your clients in order to expand your business. The team available can help your clients to grow their business online and enhance their online presence.
White-label SEO & Content Writing Services
The white label SEO services offered by your client can be resold to your clients, i.e. the SEO experts will work to optimize your clients' websites but the credit for the services provided will be given to you. Similarly, the content written by the writers can be resold to your clients as your own service.
White-Label Reputation Management Services
A white-label reputation management service is a 'rebrandable' service that is designed to shape the consumer's perception of your business, brand, or organization. By using this service you can outsource your online reputation management projects.
White-Label Software Partner Programs
By using the white-label software partner program you can reinforce your brand and expand revenue opportunities. Two programs can be covered under this:
White-Label Reseller Program – under a white-label reseller program, the white-label partner sells products and services of the company providing the software under their brand name.
White-Label Referral Marketing Program – this program enables you to build greater capabilities by leveraging your corporate network. You must spread the word and join them to be an ally in market-leading ventures. Further, by creating a passive channel of clients and sharing information on mature leads, you can earn money from the profit of converted ones.
White-Label Marketplace Solutions
Using white-label solutions entrepreneurs can launch their B2B, B2C, and P2P multi-vendor marketplaces with ease. Several businesses under various verticals like the following can be launched using white-label eCommerce marketplace solutions. These are:
White-label marketplace solution for eCommerce
White-label solution for online learning & consultation
White-label solution for Taxi-booking
White-label multi-restaurant food delivery software to start online food business
White-label solution for event booking business
White-label solution to start online grocery businesses
White-label solution to start online rental businesses in multiple verticals
Who Can Become A White-Label Partner?
White-label solutions are practical and versatile, due to which they are required by various types of businesses/individuals.
Entrepreneurs and Solopreneurs – They often require a white-label solution to avoid the lengthy development process and to liquidate the technicalities associated with open-source software and SaaS.
Software Development Companies – Companies who are looking to meet their client's requirements. Doing so saves the time and resources of the company while providing a high-profit margin.
Freelancers – Lastly, individuals who have busy schedules and unrealistic deadlines use white-label solutions to meet their client's demands. This assists them in maintaining their freelancing profiles on portals like Freelancer and UpWork.
Why Do Businesses Need a White-Label Partnership?
The main appeal of white-labeling is that ready-to-launch products or services are provided that can be customized with features and functionality to suit your business needs. Mentioned below are the reasons why businesses need a white-label partnership.
Increases Business Offerings
As mentioned earlier, white-label partnerships help businesses to expand their offerings by branding a white-label product as their own. This helps them in meeting the client's needs through the solution.
Cost and Time Efficient
Developing a product can be an expensive and time-consuming affair. You require the setting up of separate teams to customize products. Hence, white-label software allows businesses to avoid such costs as they are ready-to-launch software that can be customized.
Fast and Easy Way to Establish a Brand
White-label ready-made products allow businesses to focus more on product branding other than on research and development. Though, having appropriate product knowledge is necessary. The main difference lies in reaching out to customers and telling them about a valuable product.
Business Risks Are Reduced
When an organization is large, the risks associated are also bigger. So, by opting for white labeling services, businesses are able to reduce the risks by transferring the entire process of developing products to third parties. Companies like FATbit Technologies are leaders in the field of product development, so they tend to manage the risk associated in a better way.
Makes Your Customers Happier
White-label solutions offer immediate implementation options that can let you dodge the lost customer's pit, i.e. it has a more efficient value chain that leads to customers experiencing valuable transactions with businesses. Their immediate needs are met by customers through prepackaged solutions. Therefore, white-label solutions help in providing faster and better services to customers, making them happier and more satisfied.
Increases Business Sale and Revenue
By partnering with a white label-service provider, multiple services can be provided within your own niche of operations. It lets you reduce your overhead costs as you need not expand your team. Every service offered by you adds to your portfolio and becomes a potential revenue stream. Also, by allowing more up-sell and cross-sell, the revenue generated can be increased.
Faster Process / Team
Creating an in-house solution that can help brands tackle a specific issue is a natural way for an entrepreneur. But with technical constraints and lack of expertise, the brand might be sabotaging itself. For a prompt response and fast results, white-label solutions are perfect. They help businesses in reducing the extra effort while they expand the market reach by helping them fine-tune their marketing campaigns.
Conclusion
White label partnerships enable you to build valuable associations with your clients by letting you broaden the spectrum of services to provide while fostering business growth. So, if as an entrepreneur you are looking to harness the benefits of a white-label partnership, contact the right agency.
Author Bio:
Saurabh Thakur is a marketing analyst and has been working in this industry since 2013. He has extensive expertise in assisting businesses with streamlining their business operations & launching new ventures. Apart from that, he loves blogging about topics related to eCommerce, rental business, B2B, digitization opportunities, reputation management and more.
Connect him via twitter @thakursaurabh4