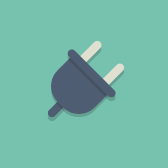 It's the main perk of working with WordPress. If you're ever stuck in a difficult situation, you're usually a simple plugin away from the right solution. With around fifty thousand plugins – pertaining to almost every aspect of business process management – WordPress (rightfully) continues it's dominance over B2B web development.
For a B2B consultant, its website's perspective is very important. A website for the B2B market is very crucial for its digital marketing campaign. But remember one thing always. A website can also affect your website negatively if it is not user-friendly and utilizing.
In order to make a WordPress website ideal for the B2B market, you need the right set of plugins. In this article, I am going to provide you a list of top ten B2B WordPress plugins which are trending in this year of 2017. Out of these plugins, some are for free and some are paid versions. So, let's get started with these plugins as no B2B marketer will survive in the digital marketing campaign without an effective WordPress website.
1. Hubspot
Hubspot is a very famous and very efficient Business tool and now it is also available as a Plugin for a WordPress website. It is a paid tool but believes it or not it is the most crucial tool for a WordPress website. The plugin's characteristic is all same as the stand alone tool of the HubSpot. It now allows you to do all the functions a HubSpot tool does, it is just now it is available as a WordPress plugin.
2. Askimet
Askimet is a perfect tool to avoid spammy comments on your WordPress website. There are chances when a potential client might visit your website and then if he saw too many spammy comments, then obviously he will get a bad impression that the website is not maintained.
This can be very costly for your business as you'll give an impression where your client will think the website is not maintained. Avoid this embarrassment with Askimet. However, it is still advised that even after Askimet, constantly check your comment section as some of the spammy comments can penetrate the security walls of the Askimet.
3. Backup Buddy
Backup Buddy is the ultimate friend of yours. In business, there are cases, when hackers try to hack into your system either to create chaos or to take ransom (Like ransomware). In any of the cases, the backup buddy will always keep your data safe. Having this plugin is a must as hacking incidents are increasing and with a business website, the cases are more volatile. So, always make sure that you have backup your data with the backup buddy. This plugin is not free of cost, it will cost you 80 bucks a year.
4. Editorial Calendar
This calendar can be very crucial when it comes to showcasing your wide variety of knowledge and experience. In order to do that you need to update regular blog contents on your WordPress website. This is where this plugin plays an important role. Editorial Calendar keeps you on track and helps you to make scheduled blog posts that can really make an impact on your clients. This WordPress plugin is free of cost.
5. eLander
eLander is a WordPress plugin for the application of its services which it offers as eLander. With this plugin, you can easily get info about who is visiting your website. It is treated as an intelligence plugin which is used to track your website visitors. This is the reason why it is very much supported by B2B marketers. It gives you information how can you improvise as your visitors are like this (Then comes to the specifics such as demographics, geography and etc). This can help your business to grow incredibly.
6. WP-Invoice-Web Invoice & Billing
This can be a very important plugin for you as a B2B consultant. WP-Invoice-Web Invoice & Billing enables you to generate invoices online. As soon as the client generate the online invoice, he can click the link to download it. All this link sending is done via email. After this, he can pay via Authorize.net and other gateways. It also supports Paypal.
7. Demandbase
This plugin allows your viewers to customize the content on the WordPress website. Demandbase seems to be the only solution just for B2B marketers. You will enable your viewers to create an account and mark their preferences which are very effective. So, this makes the visitor see what he wants to see.
8. Brilliant Web-to-Lead for Salesforce
The best web to lead CRM tool is now available with an integration with WordPress. With this integration, people can easily create contact forms in your website and then those leads will directly go to your Salesforce CRM tool. This integration cut the crappy copy paste of leads to your WordPress business website. This will save you a lot of time which can be used for some more productive actions to take.
9. Contact Form
Contact Form 7 can be highly beneficial for your B2B WordPress website. It enables you to manage multiple contact forms. You can also customize them, and add markup for content flexibility. It is also featured with Captcha and Akismet spam filtering. Contact form 7 is powered by Ajax. This is a must have WordPress plugin for all B2B marketers.
10. OptinMonster
OptinMonster is the most popular lead generation plugin for all the WordPress website owners. Lead Generation is the most crucial and important step when it comes to a B2B marketing campaign. These leads are not just emailing leads for the marketers, these are prospect client/customers for them. These leads helps you as a marketer to increase your website's conversion rate. OptinMonster enables you to create fully customized lead generation forms. It is featured with exit-intent technology. Whenever your viewer hover the pointer outside the web area, it functions to display a slide-in or pop-up form to generate lead buy offering him some freebie. This is an ultimate tool and allows you to customize the pop-up in many interactive ways. It is a must have tool for a B2B WordPress website.
So, these are the top 10 plugins for the B2B marketers. These WordPress plugins will make the difference in defining their website's successful campaigns.
If you like my views please share the post. The comment option is always there to have a healthy discussion.
Author bio – Jason Daszkewicz is a blogger and WordPress expert for Wordsuccor Ltd., a leading custom WordPress plugin development services provider that helps business expand the functionality of their websites. Jason has been working with Wordsuccor for the last 5 years and now leads a team of the industry's top WordPress developers. You can follow his company on Twitter and Facebook!