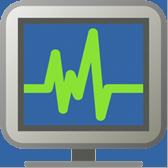 Server monitoring tools are used by system administrators which allows businesses to generate pre-emptive warnings, automated reports, and scheduled checks within your operating environment. Adopting cloud-based technologies has made setting up a large number of servers for business needs quite convenient. Organizations opt for a high amount of servers to manage business requirements and to cater to situations like server disaster recovery. It has become extremely important to follow the latest trends for server monitoring tools and software. There are various types of server monitoring tools that can be used for different aspects of the server you want to monitor.
In the rapidly growing technology sector, every business requires a strong infrastructure and powerful servers to manage loads of transactions. Many companies, including Mphasis and TatvaSoft, provide technology-enabled solutions such as custom software development, web development, eCommerce, etc to help your business thrive.
Just imagine that you are running your venture smoothly and suddenly one server or application crashes due to overload. What will be your reaction and what will be the impact of downtime on your business? During this downtime, your business is required to invest money on a fix, impact productivity, and might damage your reputation.
In this article, we're going to list out the top monitoring tools that you can use for developing amazing applications in 2021. So, without any further ado, let's get started!
Top 5 Server Monitoring Software & Tools to Use in 2021 and Beyond
1. Atera
Atera is one of the most widely used network monitoring tools which offers an affordable pricing model and allows you to manage numerous devices and networks for a flat low rate. It is a cloud-based platform that provides an integrated solution for IT sectors, IT consultants, and MSPs. Atera includes remote monitoring and management, patch management, script-library, reporting, ticketing, and much more. Its network discovery add-on immediately defines unorganized devices and includes everything you require in one data integrated solution.
Features:
Large, shared script library
No on boarding costs
You can easily monitor performance and server availability
Remote management such as software installation, run scripts, and remote access
Real-time alerting to add auto-heading scripts
Run automation profiles for ongoing updates
24/7 customer support
No hidden fees
2. Icinga
Icinga is the best server and network monitoring system. It has a simple set of goals including raising alerts to keep users informed and monitoring availability. It is also capable of monitoring large environments like data centers. By monitoring server performance, Icinga is able to provide real-time notifications about the current server status which helps in server monitoring. The web interface allows you to access all relevant data and create views by grouping individual elements in custom dashboards to take quick action and resolve issues.
Features:
It offers a user-friendly user interface
It is an open-source server monitoring tool
It is easy to start the server immediately
Icinga supports reporting, network map, performance graph, and more
It checks the availability of network services such as SMTP, HTTP, etc
Easy installation/download
It supports server monitoring data components such as routers and switches
3. Monitis
Monitis is a simplified monitoring tool for applications that keeps an eye on the performance of the server. It identifies issues faster than most other tools. There is a unified dashboard available in Monitis which provides data on uptime, server health, and many other custom metrics. It is a cloud-based technology tool that allows you to monitor remotely and saves a lot of time and cost.
Monitis has the ability to monitor capabilities along with reporting and users can use these features through both web interface and integrated mobile applications. Here are some features provided by the Monitis monitoring tool:
Features:
Monitis monitors the performance of the machine in disk operations, network interface, and local network
It supports reports and alerts
Monitis is a free and open-source server monitoring tool that monitors the disk usage, memory, and CPU load
It also monitors websites, applications, and network management
4. Pandora FMS
Pandora Flexible Monitoring System is not only powerful, it's also one of the best open-source functional tools that allows you to detect server-related issues. It is suitable for all your business requirements such as application issues, network monitoring, and more within a single windows server. Here are some features offered by the Pandora FMS:
Features:
Pandora FMS allows combined multiple data source
It is a powerful and flexible server monitoring tool
It monitors the performance of various server operating systems
It generates various reports such as Top-N, trends, etc
It helps to monitor the performance of server applications such as database servers and web servers
It has the potential to store data, information, and equipment
5. Anturis Server
Anturis is one of the best and most widely used server monitoring software for in-house server and cloud servers. It is a SaaS for web services, servers, and databases. It is affordable and helps to minimize maintenance complexities. Some of the features provided by Anturis are as follows:
Features:
It helps to monitor server performance and it is also involved in operations such as checking open ports, connectivity between devices, and more.
You can easily set up and install Anturis for server performance monitoring
It can analyze historical data
It helps to monitor RAM, CPU load, and disk usage
It supports alter notification and customize voice call, SMS, and emails
Other Free Server Monitoring Tools for Excellent Application Performance
CollectD Windows Server
CollectD gathers all the details regarding the system monitor and application performance and stores it in the format of RRD files. It helps to monitor the performance bottleneck, sends notifications to the appropriate person through an alert system, and identifies server overload. It is an open-source server monitoring tool that supports multiple operating systems integrated with tools such as Graphite and Grafana.
Sematext Cloud for Server Monitoring
Sematext is an open source and free windows server monitoring tool that offers solutions for various aspects of the infrastructure with a low footprint that collects logs and metrics together. It is easy for users to monitor the current and historical utilization of cloud instances and servers. It helps to deliver server monitoring alerts based on any metric for optimal application performance.
NinjaRMM Server Monitor
NinjaRMM offers a free trial of their product to its users. It provides powerful intuitive server management software for managed service providers and IT professionals. Using the NinjaRMM, you'll get the entire set of tools to manage, improve, and secure all of your network devices, laptops, MacOS, and workstation devices. You can remotely get access to devices and get full hardware and software inventories.
Wrapping Up
So many business organizations use analytics systems, monitoring tools, and software to prevent and overcome server issues. Here we discussed the windows server monitoring software which can be used in different aspects and their various benefits and features. We all know that not all server monitoring tools are perfectly suitable and capable of monitoring the response time, performance, and restore application servers.
If you are planning to make your application performance better, then make sure to learn and review the core capabilities of the best network monitoring tools we have discussed here and follow the latest developments on container technology and servers.