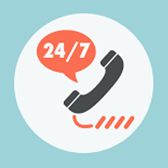 Over the last 10 years or more, the notions of work being described as a "9 to 5 job at the office" have been "debunked." Thanks to the ever-connected world, the internet, and advancements in technology, workers have more often than not been given the chance to telework – or work from home – even if it's only one or two days per week.
The phenomenon now continues with virtual assistants, being defined as freelancers, independent contractors or employees who 100% remotely (online), providing various services to companies and individuals alike. More recently, there has been a boom in the virtual assistant world, as demand for remote workforce options continues to increase.
Compliments of OVA Virtual, the infographic below explains the rise in demand for virtual assistants, and offers detailed analysis on why hiring a virtual assistant of your own might just be a good idea.