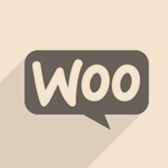 WordPress eCommerce or WooCommerce is an open-source eCommerce plugin for WordPress that lets you create a professional storefront. Launched in 2011, it is considered one of the best eCommerce platforms in the world, supporting a sizeable slice of eCommerce pie. According to W3Techs, WooCommerce is used by 4.7% of all websites.
WooCommerce is popular for providing a wide range of features, its user-friendly environment, and flexibility. However, WordPress eCommerce product limit is something some webmasters are not satisfied with. This blog post will try to find out how many products a website owner can smoothly list on their WooCommerce storefronts.
How Many Products Can WordPress eCommerce Handle?
According to WooCommerce, it can handle endless numbers of products. In short, sky is the limit. There are numerous examples of WooCommerce storefronts having more than 100,000 products listed. WooCommerce further says these websites have great hosting support and developer teams focusing on website optimization. Maybe these are the things making the listing of a large number of products possible.
It simply shows that by optimizing the speed your website, database queries and page loading time, you can increase the product listing capability of your WordPress eCommerce website.
There are plenty of ways you can test the performance of your WooCommerce store. Some major ones include:
Google PageSpeed Tools: As the name suggests, it is a tool from Google itself helps in website performance optimization. With the help of this tool, you can test the speed of each page on your website. The tool also gives you suggestions on how to improve your store.
Google Chrome Dev Tools: This is another tool from Google that lets you know how long your WooCommerce store takes to load and which elements are taking the most time.
After going through WooCommerce documentation on WordPress e-commerce product limit, it can be said that it is good for small stores as well as large enterprises. However, you will need to focus on some aspects. Let's find out what they are…
Web Hosting
To a great extent, the kind of hosting service you choose determines how many products and visitors your WordPress eCommerce website can manage. For any new business, WooCommerce should be a suitable choice. The platform scales well with WordPress and manages an increase in products as well.
However, as your business grows big, you may start seeing issues with your existing hosting platform. And you will need to provide your online store the right infrastructure behind it.
If you're planning to build a large-eCommerce website, you should spend a little bit extra on a good hosting package. Achieving it in an early time may make your life simpler.
CPU
As your online store will grow your daily visitors will too. And the large volume of daily visitors may put extra strain on your CPU. If you are hosting your WooCommerce website with a cheap shared hosting service, your website may slow down periodically. Because the resources of your hosting service will be shared between multiple websites, you may notice poor loading time.
If your WordPress eCommerce product limit has been increasing, you may consider going for VPS resources. Virtual Private Server may prove a good alternative to shared hosting if your eCommerce website is growing. But the main issues with this type of hosting is that you may need to hire someone to maintain the server on your behalf if you are not technically sound.
Memory & Hard drive
How many products your WooCommerce store can list depends on the memory power of your server as well. Go for hosting resources that meet the memory requirements of your website. Also, check out the hard drive space in advance. WooCommerce websites use storage space faster than other websites. So make sure you have adequate storage according to your needs.
Bandwidth
On a hosting platform, bandwidth describes the connection speed between the server and the users. Low bandwidth may cause a situation where a website becomes slow or even unresponsive.
Remember, a faster eCommerce site, a better visitor experience. You should also know that 53% of mobile users leave a site that takes more than 3 seconds load. Hence, you should focus on having an adequate bandwidth as well.
As your WooCommerce enabled website expands, you should periodically check with your hosting partner whether or not it is able to meet the bandwidth requirements of your site. If not upgrade the package.
Caching
If your WooCommerce website is really big you may need a dedicated caching server in the front of the site. It is another server which handles all incoming requests from the outside world. It supplies requests to the web server if it does not have a copy of that page.
The responsibility of the caching server is to minimize load on the server by retrieving from memory.
Jammed Database
When managing a large-scale WooCommerce website, sometimes the database may get jammed. If you have started encountering such issues, again and again, you should consider moving on a dedicated server that is running on solid-state-drive technology (SSD).
How many products can WooCommerce handle seems a wrong question? Instead, it should be, is WooCommerce scalable? If you can choose the right web hosting and increase the page loading time of your site, you can list a good amount of products on your WordPress eCommerce website.
There are numerous examples of WooCommerce stores having over 10 thousand products. Here are some of the popular stores.
Inter Shop is a well-known WooCommerce-enabled eStore that imports and sells products. They have more than 158,000 products listed under different categories such as Electrical, Automobile, Gadgets, etc. This Greece-based eStore caters to buyers across the world.
The Inter Shop is built is using Flatsome WordPress theme. According to WhoISHostingThis, the website is hosted with Cloudflare. Moreover, it has W3 Total Cache Plugin installed that helps in improving the performance and speed of the website.
Gifts and Jewels is another WordPress eCommerce store that has over 51,300 products listed, ranging from electronics to computers to sporting goods. The website is built on a custom WordPress theme, which is developed using underscores.me starter theme.
According to the report of WhoIsHostingThis, the website is hosted with GoDaddy. If you go through the website, you find it quite user-friendly. In addition to this, the PayPal payment gateway has been integrated to make the payment process easy.
This UK based WooCommerce store deals in automobile parts having more than 40,000 products. As the report of WPThemeDetector suggests, the website is made on a custom WP theme that was designed by the GoMySites team.
Tarox is hosted by LeaseWeb Hosting that has many renowned clients like Kaspersky lab, Hallmarket, Heineken, and more. The company manages the payment process via SagePay. It is considered a reliable payment gateway that processes payments in real time without affecting the speed of the store.
This online store sells a wide range of T-shirts and music items. The website is estimated to have more than 30,000 products. The result from WPThemeDetector confirms that this store is made using WooCommerce plugin on top of Canvas WordPress theme.
If you will browse through the website, you will notice that they provide an exceptionally smooth process for adding to cart and checking out. Speaking of hosting service, they are using Cloudflare CDN to enhance the performance of their website. Their payment process is secured by PayPal Payment gateways and SagePay.
Branded Biker is a Boston-based online store sells motorcycle products and accessories. They have more than 7,000 products listed on their WooCommerce store. The website is built using a custom WordPress theme designed and developed by Dual cube team.
The website offers a pleasant browsing experience. After selecting your product you are smoothly redirected to the checkout page. The payment process is done via SagePay. According to WPThemeDetector report, the website has Jetpack installed. Although JetPack doesn't have a full caching system like W3 Total Cache, it has a Content Delivery Network (CDN) that minimizes the distance between the visitors and your website's server.
Final Notes
All of these WooCommerce stores have a huge number of products. After analyzing them it would not be wrong to say that the number of products doesn't necessarily put any effect on the WooCommerce store. The speed and page load time are majorly affected because of un-optimized images, poor themes, unreliable hosting, etc.