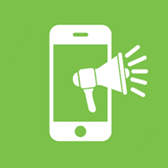 This is the era of mobile apps, websites, portals, and all things digital. There are a ton of mobile apps for just about every purpose. There is an app to order food; there is an app to identify the song you're listening to, there is an app to order clothes, an app to troubleshoot your phone, there is an app for anything you can name. The best thing about these apps is that most are free. You identify a song; it's for free, you watch a video on a mobile app, it's free; you stream your favorite music for free.
There are free apps everywhere for everything under the sun, as we mentioned. But how do those free apps make money? Have you ever thought about it? Well, there are many techniques to generate revenue by publishing a free mobile app. You may have to hire mobile app developers, but here's an overview of how it works.
How Do Free Apps Make Money?
Different monetization techniques are used to generate revenue from free mobile apps such as:
Relevant Ads
Subscription Models
Affiliate Marketing
Data Collection and Selling
Sponsorship
We will discuss different app monetization techniques in this blog but it's important to note that these techniques should be discussed while your mobile app development is in progress, or before it.
Let's dive into the different app monetization methods and see how a free app can bring you passive income.
Showing Relevant Ads
Showing user relevant ads is the best app monetization method and most free apps use this to generate revenue. To show such ads, they use Google AdMob. Google AdMob shows relevant ads to the users, and Google pays the app owner each time someone clicks an ad and for displaying the ads. This technique can earn you quite a good amount.
Subscription-based Model
Another technique is to implement a subscription-based model. This is the second most popular app monetization technique, which is used by a lot of companies. Netflix, Amazon Prime, MediBuddy, Zomato Gold, etc., are the perfect example of the subscription-based model.
Some companies have apps that have both a free and a subscription version. The free model displays ads, but the ads are not shown when you subscribe to a paid version. In some cases, when you subscribe to a paid version you get access to special services like accessing premium content. Launching a subscription-based service is also a nice option because you can keep both audiences, free users and premium users, happy with your services.
In-app Purchases
This method is typically used to generate additional business revenue, but it can be used as your main revenue source as well. With in-app purchases, you can set special features that can only be accessed by making a small purchase in the app.
Small games are a perfect example of this. When you want to unlock a character or special tool, you have to pay a small amount. You can also set special functions, such as dark mode or premium content, for an in-app purchase. These in-app purchases have huge potential to increase your revenue.
Affiliate Marketing
Affiliate marketing is another popular app monetization method where you influence your audience to make a purchase on a third-party app or website. When you redirect your app's traffic to the destined third-party and the user makes a purchase on that third-party website, that third-party provides you with a fixed commission.
Data Collection and Selling
When you get enough traffic and enough users on your app, you can collect and compile the users' data. You have to get your users' permission before collecting their data and transferring it to a third-party. When users agree to your terms and conditions, you can collect, compile, and sell their data.
You have to make sure that the data you collect, and sell is not sensitive. You can sell emails and phone numbers to relevant third-party companies but selling data like their date of birth can violate privacy laws. Be sure to research regulatory and compliance laws before implementing this method.
Sponsorship Model
If you have a large number of users, there is a slightly less popular way to generate revenue which is the sponsorship model.  There are multiple ways you can advertise a sponsor within your application including banner ads which click through to the sponsor's site or icons that represent the sponsor throughout the app. Your sponsor also might suggest how they want to advertise their business on your app.
Mobile App Development Costs
Now, if you are worried about mobile app development costs, outsourcing can help you money without compromising with code quality. You just have to hire an offshore development company, like INEXTURE, and you can develop your mobile app without spending much.
Final Words
There are a lot of ways you can make money a free mobile application. You can choose any one of the methods listed above or use a combination of them to create a passive income source.
Creating a passive income is so important these days and with free mobile apps, it's easy. You can make it even easier by hiring a mobile app development company to build a mobile app according to your needs and create a passive income source for you!