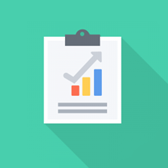 As we enter 2020, we are seeing the rise of technologies that are not only reshaping the world, but also providing forward-thinking businesses with ingenious tools to expand their market reach. For example, there are different business tools for marketing, branding, and accounting that leverage the power of cloud computing and AI. These tools are as powerful as enterprise-grade tools – but come at lower prices.
If you want to learn about new and innovative ways to be more efficient in running a small business, you have come to the right place! The following are some of the modern tools and business practices that can help you become more successful:
Holding 10-Minute Meetings
Many entrepreneurs think that company meetings are a waste of time. However, experts believe that short meetings that last for 10-15 minutes can make a huge difference in the productivity of employees. This is because a quarter of an hour is just enough time for all the employees to catch up and stay on track. If needed, ideas can also be shared amongst employees to boost work efficiency.
Embracing Cloud Computing
There are more small and mid-scale businesses than big corporations in this world – we all know that. This is one of the primary reasons why cloud computing is going to be one of the most widely recognized technologies in the near future.
Cloud computing allows start-ups to cut costs and enjoy enterprise-level features at the same time. Take the Google Apps Suite, for example. It covers most of the software features a business might need, including online storage, email program, document creator and editor, etc. at a mere cost of $120 (Business Version) per user, per year.
According to a report published by Forbes that presented market estimates produced by IDC, Microsoft, Garter, and other research consultancies, the spending on public cloud infrastructure will experience considerable growth at least until 2023. So, if you are not already on the cloud computing bandwagon, then you are missing out.
Building a Culture of Open Communication
Giving your employees a comfortable work environment where they can communicate with each other, including the upper management, easily, can do wonders for your business. Many problems in the workplace can be eliminated this way, as they often stem from miscommunication alone.
Deploying Artificial Intelligence and Machine Learning Solutions
Most companies have a massive reservoir of data collected over many years, stored more on the cloud these days. However, they are not able to use it well. This is where machine learning and artificial intelligence comes in. Predicting consumer behavior, analyzing revenue models, and gathering useful insight is easier and more efficient with AI and machine learning.
Four of the biggest players in the IT industry, IBM, Amazon Web Services, Microsoft, and Google have already ventured into AI and machine learning-based cloud services. They have also introduced cognitive services via API for the developers:
Microsoft has provided APIs for over 20 kinds of cognitive services that are categorized as Vision, Speech, Language, Knowledge, and Search.
Google has hired VMware CEO Diane Greene to run its cloud group, releasing new APIs for identifying images, translating one language to another, recognizing speech, etc.
As you can see, there is huge potential here. You can use AI and machine learning tools for your own business to reduce business costs and understand your target demographic better. This way, you can focus on those leads that really matter and improve the conversion rate in the process.
Auditing Your Business Website
If your website isn't optimized and/or isn't visually appealing, then you can lose potential customers easily. After all, it's your responsibility to make it easy for your website visitors to find the products they are interested in. So, it's a good idea to review your website from time to time and look for clues that show that you need a new website.
Adopting the XaaS Model
You may have already noticed this, but we will continue to see a lot of "X" as a service in 2020 and the coming years. Examples include Disaster Recovery as a Service, Identity Management as a Service (IDaaS), Infrastructure as Service (NaaS), etc. In fact, the "as a service" model is so powerful and popular that as long as there is a demand for a service, an XaaS version of it will be available for businesses.
There are various reasons why XaaS is trending, but it's mainly because it is more affordable and easier to work with. A business doesn't have to worry about compliance issues and can get started with the service in no time. With purchasing licensed software, installing the same on various computer systems and maintaining them can be time consuming and create security vulnerabilities. A good way to make your business more efficient is to use XaaS products whenever you can.
Using Freelance Talent
Just like most businesses, your business may deal with fluctuating workload throughout the year. So, in one month you may have just one project, and in another you may get as many as a four. In case of the latter, if you need a helping hand, then you can always hire a freelancer.
Talented remote workers in areas like graphics design, software programming, freelance writing, etc. are readily available on the internet. Hiring the right individuals can push your business efficiency to the maximum level.
There you have it – 7 creative ways you can keep your company firing on all cylinders and achieve maximum efficiency. Implement as many techniques as possible and you will see positive changes for sure. Good luck!