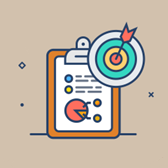 Targeting a business with your marketing strategies is a lot more difficult than targeting general customers. Business employees are more critical when opening emails and marketing offers. And according to TrustRadius, about 78 percent of B2B buyers spend more time researching products.
Marketing to other business can be challenging just to get noticed, finding the right leads, and convincing partners to join hands with you.
According to 40 percent of B2B salespersons, prospecting for the right leads is the hardest part of their job. Once the potential leads are identified, they are placed into the sales funnel. From here the ultimate process of sales outreach starts and outreach managers follow-up with potential customers.
Experts use several tips and tricks to boost their process. Here, we will discuss some amazing strategies to boost your sales outreach process!
Social Selling is the New Normal in B2B Marketing
The traditional selling methods are not as effective as social selling. In order to achieve your targets through social selling, you will need to adopt smart strategies:
narrow down your B2B prospect based on your niche
develop relationships with clients
once you have developed a friendly relationship, now it's time to put your idea into the prospect's head
nurture the lead throughout the buying process
The best-suited platform for social selling is LinkedIn when it comes to B2B outreach. LinkedIn allows you to connect with professionals.
Furthermore, LinkedIn provides you with an SSI (Social Selling Index), where you can identify your score and can have a better understanding of your market. Using SSI will likely shorten your sales cycle with LinkedIn Sales Navigator.
Personalization Is The Key To Your Success
According to Hubspot, 47% of emails are opened based on their subject lines. Using interesting and personalized subject lines to target your clients is more likely to get them to at least read your message.
Personalization is not limited to emails only. When contacting your leads through social media, phone, or any other media, it's better to know them. Search the internet, go through their company profiles and have some information about their past experiences. Knowing your client will help you build a relationship with them and earn their trust… and their business.
Being scripted or coming across as too generic decreases the response rate, however a personalized approach authenticity with your brand.
Leverage Automation With Your Outreach
Being a salesperson, much of your time is spent on repetitive tasks and routine work. These tasks are not directly linked to closing deals or building a customer relationship but are necessary for the business.
With the help of AI-powered B2B software, you can easily automate many processes, such as:
Social media publishing
Posting content on the website
Sending follow-up emails
Outreach calls using a, automated VOIP dialer
Sending connection requests to the profiles falling under Linked Sales Navigator using a Chrome extension (Dux-Soup)
According to Dissertation Assistance, automation will save significant time with which you and your team can focus on finding more potential leads. After implementing AI-powered software, businesses on average observe a 3x increase in their B2B outreach sales!
Always Organize Your Outreach Process
Utilizing a CRM to organize your interactions with your clients will help you personalize your interactions. A great CRM can make the difference with your client interactions. Being able to track each activity you've had with a client is important to make each touch point count.  You can use a CRM to manage all your data and formulate a comprehensive customer profile.
Yes, it can take some time to set up and keep current all the information in a CRM but trust me, it's worth the time. Also, connect your CRM to social media platforms like LinkedIn it will make updating your CRM much easier.
Video Messages
According to the statistics shared by Weidert.com:
94% of marketers say that videos have helped their leads and potential clients to understand their services and products
86% of marketers believe that video messages has helped them generating more leads
87% of marketers noticed a better B2B ROI while leveraging video marketing
93% of marketers say that video marketing has helped them in increasing brand awareness
A concise video can help your buyers understand your product. By connecting with your audience with video, you quickly establish trust, set the tone, and get customers comfortable with your product much easier then with text or pictures alone.
According to a survey from Assignment Assistance, where more than 3000 participants were involved, B2B buyers are more willing to see video content.
In a 30 to 60 second video, you can easily describe important aspects of your product with whiteboard animations to demonstrate your product and its uses. Videos can also help your customers understand how your product adds value to their company.
The Final Tip – Follow-Up
B2B outreach is something really different from marketing a product to B2C prospects. Being an outreach manager, you need to think big and broadly. Try to build healthy relationships with your potential clients and sell them in a way that does not sound cheesy or impersonal.
Videos are some of the best way to demonstrate your product and how it can be useful for the B2B client and their organization.
Based on the above tips and suggestions, whatever approach you use, do not forget to follow-up with your clients! Continuous follow-up helps you convert more leads into regular customers.
Author Bio
Claudia Jeffrey is currently working as a Senior Researcher at the R&D Department of Crowd Writer. She previously worked as a B2B sales outreach at the same firm. Claudia loves to explore the beauty of nature. She travels with her cute dog, named Ellie. Claudia often blogs at Word Count Jet.