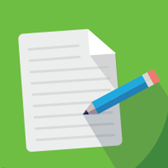 From improved user engagement to higher search rankings – from more brand visibility to reduced bounce rates – the advantages associated with creating and publishing high-quality content are many. By making use of the right mix of ingredients to create content, you can easily buildout informative and interesting articles that will more easily resonate with your target audience. However, more often than not, content length also plays an important role, and can have an impact on your organic search rankings, traffic, and conversion rates.
Statistically, long form content tends to easily rank on the top of the search result compared to short form content. It is also likely to get you more backlinks and social shares. More importantly, when it comes to SEO, it can really help boosts your online marketing campaign.
One of the reasons why long form content outperforms short form content is because they are well-researched and offers all information about a subject in one place. This reduces the readers' hassle of toggling back-and-forth on the search engine to look for similar resources. Longer content also offers greater value to readers, and if the content is useful, they are bound to share it with their family & friends. Lastly, from an SEO point of view, longer content allows you to add more targeted LSI keywords without having to worry about keyword stuffing.
So, when writing, focusing on the long form content can help you garner better results. However, always ensure that the quality of the content is not compromised for the sake of quantity. For more information on the ideal content length, go here. Or, check out the infographic below, compliments of Capsicum Mediaworks.