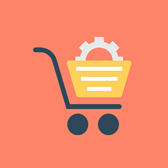 The demand for the online marketplace isn't going to end anytime soon. The ecommerce market is significantly increasing with more and more customers heading to the web for shopping.
For Magento users, it has become a gift to be able to serve a larger customer base but every other day, a new strategy turns up. Without understanding how they will drive results for your business, you can't move forward with any strategy to immediately improve your sales.
Don't worry! In this blog, we'll discuss Magento store marketing strategies that are not only reliable but worth investing in.
Be Mobile Responsive
When 85% of the population of the world is using smartphones, it is imperative that you make your website compatible. Make sure your Magento store website is highly responsive and fast when accessed through mobile phones. It will help you increase the number of website visitors from which you can harness potential leads for your business.
You can also get your Magento store layout customized for smartphones with various themes and attractive CTA buttons. This will help generate return visitors to your store by upscaling their customer experience.
Integrate Social Media
This is the least time-consuming task you can perform to triple sales for your Magento store. Social media channels will act as a magnet for the potential leads for your business and fill your sales funnel.
From creating awareness about your brand and products to re-targeting potential customers, social media sites are a great channel to get in touch with the right audience without investing thousands of dollars.
Ensure Optimum Website Performance
You have to establish a connection with a website visitor within five seconds of their first page view in order to retain them. Make sure that your store is designed to have an outstanding first impression.
Ensure that every page of your store is optimized, multi-device responsive, and designed in the best way possible. To check the website speed of each page of your store, you can use Google PageSpeed Insights. It will give you a brief report on what code or media is consuming unnecessary space on your Magento store and slowing response times down.
Optimize Your Hosting
The best way to improve your Magento store performance is by making sure that page load speed is optimized. The faster your page loads are, the more chances you have of retaining a potential lead and getting a conversion. With just a one second delay in the loading time of a webpage, there has been a 7% decrease in sales recorded for e-commerce stores.
In many cases, page load speed is not due to the lack of optimization but because of overload on the website. This problem can persist and can slow down your website speed especially if you have unsuitable hosting. Consulting with an Ecommerce Development company can help you make sure you are using the right website hosting platform.
Before you make any changes to try and optimize your website performance, make sure you know the root cause of the delayed speed of a webpage. Google Lighthouse is an excellent tool that can be implemented through your chrome browser and can be used to check your website speed.
Acknowledge Abandoned Cart Visitors
Reaching out to customers via email who left your site after adding products to their cart will help you increase conversions by at least 10%. It is an effective way to improve your Magento store sales. There are many existing services you can utilize to help your abandoned cart email follow ups. You can also employ Magento Development to get it developed according to your requirements.
Upscale User Experience
Making a lasting first impression and having seamless customer experience can help you gain potential customers. Doing so will help make sure they not only complete the buyer's journey but will also choose your store for future purchases.
Creating an excellent customer experience by making sure that your site has everything listed below incorporated in the design of your website.
Powerful branding
Clean presentation
Ease of navigation
Easily accessible contact information
Easy to locate product feedback
A user-friendly design
Your business website should showcase a clear audience definition and must be able to surpass the expectations of your customers. Considering the diversity of customers that might visit your website, you need to make sure that your Magento store design is appealing to all.
Leverage User-generated Content
The reviews and images posted by customers on social media channels are a great form of advertisement for your brand. It not only imparts trust to your potential audience but can also improve your sales by a significant number. 92% of people will follow another person's recommendation to trust a brand over content created by a brand for promotion.
It works on the psychology that when a customer shares their positive experience with any brand's product, another person considers it reliable feedback of how good a product or service actually is. Leveraging user-generated content helps you put forward authentic and easily digestible content which can boost to your Magento store sales.
Use Online Marketplaces
Amazon, Walmart, eBay, and others are some of the renowned online marketplaces that you can utilize to grow your audience. With proper marketing, you can drive customers from such platforms to your website, resulting in conversions.
These marketplaces have proven to be a great source of attaining traffic, brand awareness, and new audience members. Reliable logistics and shipping options will also help to meet your customers' demands.
Get Started!
For any Magento ecommerce store, success depends upon the number of page views and conversions you can get. Start implementing the strategies listed above to skyrocket sales by encouraging your customers to complete the buyer's journey.
Author Bio
Rajesh Bhimani is the Founder at Skynet Technologies, Website Design and Development Agency. He has 20 years of experience in Technology and Marketing industry. When he isn't working, you can find him cooking for his family or reading some fiction. You can connect with him on Twitter.