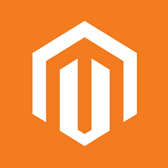 In the circle of ecommerce, an open-source platform was introduced called Magento Community Edition which quickly gained popularity due to its high customizability. While Magento had a loyal following with its original product, it had some issues. Magento 2 was released to solve those issues but was also met with mixed reviews.
Adding potential confusion, Magento 1 and 2 were not singular versions of Magento. Magento also had enterprise editions. If you look at Magento Community Edition (now Magento Open Source), the product isn't free to download. However, the cost includes installation, configuration, and technical support for larger businesses. Here are the products Magento offers:
Magento 1 which could mean either Magento 1 Community Edition or Magento 1 Enterprise Edition
Magento 2 Open Source which is free to download but doesn't include support
Magento 2 Enterprise Edition which is premised, self-hosted and designed for enterprise businesses by individual quote depending on business size.
Magento 2 Enterprise Cloud Edition which is similar to Enterprise Edition, but pricing includes cloud hosting through Amazon Web Services. This is also known as Magento Commerce.
In 2017 Magento announced at Magento Prague meeting that they would no longer support Magento 1 starting November 1, 2018. The announcement was poorly received by the Magento community and the date was later changed to June 30, 2020.
Let's take a closer look at Magento 1 and 2 to clear up the differences between the two versions to see which one is right for your business.
People tend to get off a sinking ship rather than getting on one so you're probably not looking to adopt Magento 1. Now that it is no longer supported, it doesn't have a sustainable future as your ecommerce platform. That is why most of the web development companies either have shifted from Magento to another platform or have upgraded to Magento 2.
Magento isn't creating any updates or security patches for the original product. Not having these patches creates the risk of vulnerabilities to your store and customer data which results in lack of compliance and the potential loss of reputation. Because of these security concerns, many of the extensions to third-party systems are quickly becoming obsolete, leading you to pay for expensive developer work to replace the updates that Magento isn't releasing any longer.
Magento 2 has includes a lot of improvements to fix the bugs and drawbacks Magento 1 has but is this enough to undergo the investment to build a brand-new store after heavily investing in Magento 1?
These are some of the things we'll cover:
Performance
Mobile Friendliness
Is admin easy to use?
Which payment gate is available?
Security issues
Customer support
Performance
The biggest issue with Magento 1 was its performance. The average load speed was up to 2 seconds. Studies show that the conversion rate drops off quickly with every second. According to Google, 2 seconds was the threshold for an ecommerce website.
Magento 2 made a lot of improvements for faster page delivery, reducing server timing. Magento 2 has a faster front end performance with the page load times averaging 50% faster on your home page and product pages. Check out is approximately 38% faster.
Even though Magento 2 has significant improvements on Magento 1 performance, you will still need to optimize your site speed. Doing this will improve your conversion rates and impact your SEO. Slow load times reduce crawl efficiency, which leads to fewer of your pages being indexed by search engines. You should keep in mind that hosting will have a big impact on your overall site performance. Magento 2 Enterprise Cloud Commerce includes hosting, while other versions allow users to choose their hosting.
Mobile Friendliness
Magento 1's biggest complaint was that it wasn't mobile-friendly. There have been bypasses created by Magento developers and the Magento community over the years to optimize for mobile, but it is not standard with Magento 1 themes.
Magento 2 is more mobile-friendly. The themes are very responsive and checkout is fully optimized for mobile. While everything will be customized, users need to make sure that their developers are Magento certified. Magento 2 can also support Progressive Web Apps allowing users to create a native mobile app-like experience for their site.
Is admin easy to use?
The admin panel in Magento 1 was extremely old fashioned and difficult to navigate. It also was missing some advanced features which Magento 2 is now provides.
The panel in Magento 2 is an improvement in terms of easy navigation, but it still has a stiff learning curve. Many tasks can be overwhelming to set up and manage. The new dashboard displays a list of orders such as average amount of orders, last orders, new orders, lifetime retail sales, top search keywords, income tax, list of bestsellers, and more. It also allows customers to configure products and customize the dashboard.
Which payment gateways are available?
With Magento 1 users could combine most of the popular gateways to use on their ecommerce site. However, this usually requires third-party integration or custom development not provided by Magento.
Magento 2 supports the most popular payment gateways automatically, without requiring additional integrations. Supported gateways include Braintree, PayPal, and Authorize.net.
Security Issues
We know that Magento is no longer creating any security patches for Magento 1. This means that you won't be able to maintain security for your site without third party development costs.
With Magento 2 you can make your site as secure as you want. You will get patch updates, but you still have to manage PCI compliance on your own. Like Magento 1 the more customizable it is the more difficult it becomes to install future updates and patches, so managing your PCI compliance can quickly become burdensome.
Customer Support
As mentioned above, Magento 1 is no longer supported as of June 30, 2020. Your own your own.
With Magento 2, the level of customer support depends upon which version of Magento 2 you are using. We know that Magento 2 Open Source is free to download and you'll get the bug fixes and security patches but no individual support. The Magento Enterprise Edition and Enterprise Cloud Edition versions of Magento 2 provide individual support, but it with comes with a price tag.
Summary
If you decide to upgrade or move to Magento 2, it'll be costly. If we look at Magento's trusted development agency's estimates, a medium ecommerce business should cost around $50,000 on the low end and can take five months to complete. That is if you have minimal customization. If you already have Magento 1, you can estimate the cost to upgrade to Magento 2 by adding 10% to the original install cost.
Should you move from to Magento to another platform? This all depends upon you and your business specifications. You may have gone to an open-source option originally because you didn't think a SaaS solution could handle the level of customization your business needed.
However, since the Magento 1 release, things in the SaaS world have changed. BigCommerce with flexible APIs allows you to build what you want, innovate with creative digital experiences, smoothly connect to extensions, and scale as you grow. It also supports options like headless, such as Progressive Web Apps, that require an open-source platform. The benefits of SaaS include hosting, reliable performance, and security. Unless you have extreme customization needs, BigCommerce may be able to provide you the site you need at a lower total cost.