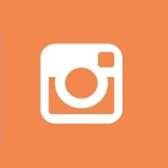 Instagram is growing significantly faster than other social media platforms with a monthly user base of over one billion people. It has become the favorite place for people to share their memorable and exciting events in their personal life. In addition, all kinds of businesspeople and brands have started to get involved on Instagram because of their large user base.
Since it has so many users, it is tough to keep your feed in the spotlight on Instagram and among your competitors without knowing the current trends. Despite that, Instagram is an excellent place for marketers to show their brand to many audiences. Members of your target audiences will be scrolling their Instagram feed, and if they find your brand, it can help generate interest, which will increase your business sales.
If you have not yet started marketing your brand on Instagram, here are the best statistics to help you understand what works well on Instagram to grow your business.
1. Over 1.2 Billion Users on Instagram
In 2012, when Facebook owned Instagram, the number of users was only about 27 million. The user count continued to grow tremendously with an increase of 100 million users annually. Due to this growth, Instagram became a marketing tool for many brands, reaching a milestone in 2021 of 1.22 billion users.
2. Half Billion Users are Active Daily
Instagram came up with different features to encourage higher engagement. The important feature is Instagram stories which allow you to capture moments and share them as a status. The stories last for about 24 hours, so people show interest in watching your daily activities because they're only available for a short time. Per the report released in 2021, over 500 million users on Instagram watch stories every day. You can share photos, videos, or text, adding filters or stickers on a post to increase engagement.
3. 133 Million Users on Instagram Are From the US
From the report in February 2021, over 40% of the US population uses Instagram, that's more than 133,800,000 people. The higher user base on Instagram leads to an important channel on social media platforms. Another interesting fact from the Instagram marketing report is that females in the US have a larger share of about 57.3% of Instagram's audience.
4. Average Time Spent on Instagram
The most important piece of data for every marketer on Instagram is the average time spent daily. Through social media ads, you can reach half of the world's population with an average of 2 hours 25 minutes spent daily on social media. In that, an average of 29 minutes is spent on Instagram by a user daily which was reported from the latest Instagram statistics.
5. The Average Hashtag on Instagram is 10
Though the hashtag emerged from TikTok, its importance was proved on Instagram. Hashtags are a way of finding people having the same interest which can help marketers to expand their audiences. Using hashtags on Instagram improves your visibility leading to the increase of video views for your IGTV videos. From the latest analysis of 81 million posts, the average number of hashtags used on those posts is over 10.74. Furthermore, there are at least six hashtags in half of the analyzed posts.
6. Half Billion Downloads In 2020
The Instagram marketing statistics show that Instagram is the fourth most popular application globally with over 503 million downloads. In the US, Instagram is the third most popular application with 62 million downloads. TikTok ranks first both worldwide and in the US.
7. Over 80% Millennials Buy from Brands Sharing Their Value
The usage of people between the ages of 23 to 38 is increasing on Instagram. If your brand wants to target millennials, then Instagram is one the best platforms to sell your products. However, 83% of users in that age group only buy products if you show your value. Instead of just promoting your brand or product, communicate and interact with them to prove your value and increase your sales conversion.
8. 90% Of People Follow a Business Profile
Out of ten people, nine follow at least one business profile on Instagram. The users on Instagram use this channel as a place to search for and find new products or businesses. People also use this platform as a shopping medium to buy products.
9. Over 80% of B2B Marketers Are on Instagram
Instagram's popularity is growing day by day. Because of this many marketers or businesspeople are involved in Instagram to show their potential among different users. As a result, Instagram introduced lots of new features to build your brand among new customers. The statistics show 80% of B2B marketers use the power of this photo-sharing application to grow their business.
10. IGTV Allows Ads
IGTV emerged on Instagram as a new feature in 2018. For the first couple of years, it didn't allow any commercial ads. Now IGTV is an excellent platform for brand promotion. In 2020 Instagram started allowing you to use IGTV for ads with a vertical video view of 15 seconds. People are also now deciding to watch IGTV videos to gain information and not just for entertainment.
11. Influencer Marketing Gets the Best Results on Instagram
Influencers are people with large loyal followings who can sway their user's opinions, especially about buying products or services. Influencer marketing statistics show that influencers boost your engagement on Instagram seven times higher than influencer posts on Facebook. The average engagement rate on Instagram is 1.42%, whereas in Facebook it is 0.19%, and Twitter has only 0.036%.
12. Posts That Have a Tagged Location Perform Well
Instagram provides several ways to boost the engagement rate for your business. One of the important points from the recent statistics shows that a post with geolocation performs 79% higher than any other post. It leads to an increase in your visibility, building trust among your audiences, which helps in reaching wider audiences. The most tagged cities around the world are Paris, Moscow, London, and New York.
13. Using Instagram's Latest Reels Feature
Since most people around the world use TikTok for entertainment purposes, Instagram also released a feature called "Reels," which is virtually the same as TikTok. The Reels feature allows you to make an entertaining video in a fun way and interact with your audience which helps foster good relationships among them. It is the most fantastic opportunity for video makers and photographers to show their talent to many new audiences.
14. 4.2 Billion Likes Every Day
Instagram users, on average, hit the like button about 4.2 billion times per day. From this, you will understand that each person on Instagram spends the time to view posts and give likes for the engaging content. Marketers can use this as an advantage. By creating unique and engaging content you can increase your brand awareness by reaching out to new people.
Wrapping Up
Instagram is all about fulfilling your audience's expectations for unique and engaging content, separating you from the crowd. The above statistics highlight the essential areas where you can improve on your marketing strategy and grow your business. Optimizing your business' profile can also drive more traffic to your website.
AUTHOR BIO:
Caterina Taylor is an experienced social media marketer and writer who works at PlanYourGram.com. She loves to work on content creation for social media blogs and has the potential to deliver engaging content on various platforms and networks.