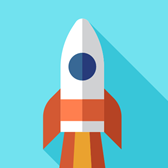 Little is more fulfilling in life than giving wings to an idea of your own.  As an entrepreneur, you have unique qualities to help you achieve your goals.  Putting those characteristics to work can mean turning your idea and your dream into a reality.
Recognize your gifts
You have your own, unique perspective.  What you bring to the table can make the difference in breathing life into your idea.  And as Medium points out, as an entrepreneur, your biggest limitations are also your strengths; the fact that you are not shaped by how things are traditionally done means you offer insights older counterparts lack.  Your ideas, energy and fresh point of view can be game changers.  But do you have what it takes to fully substantiate to your idea?
There are certain characteristics necessary for running a successful startup.  For example, you need to be able to adapt to changing circumstances and solve problems.  You should be able to look at your own work as well as that of others to evaluate what's working and what isn't. You need to be willing to take risks and be tenacious in pursuing your goals.   Even the best of ideas will fail without the proper person at the helm.  Running a business isn't for everyone, so contemplate your abilities and whether or not you have what it takes to be successful.
Make a plan
Putting your idea into an organized format can help you flesh it out.  Make a plan to help understand your idea's functionality and effectiveness.  It doesn't need to be terribly elaborate or lengthy, since even a single page of data can help formulate your path.  The Balance Small Business suggests considering these questions in creating a business plan:
What purpose will my business serve?
Who will be my customers?
What need does my product or service fill?
Who is my competition? What do I offer which they do not?
How will I market my idea?
What price points will I meet?
How will I support my product or service?
What will my business finances look like for the next 3 to 5 years, both in terms of income and expenses?
Money matters
Getting your idea on the ground and in seeing it through to success is challenging.  When you're launching a startup, finances can make or break you.  It's essential to establish a cash flow management system, so you know exactly what happens to every dollar coming in and going out of your business.  Keep your initial spending as low as possible, and keep financial reserves in both your personal and business accounts.  Forbes points out the cost for startups is at an all-time low, thanks to the ease of ecommerce and Internet-based marketing solutions.  You can market your business on social media and create your own website for free or almost nothing.  There are even free apps available to help with running every aspect of your business from tracking customer responses to invoicing, and from holding meetings to collecting signatures.  Take advantage of every tool available to make your life easier and keep you competitive.
Friends and favors
As people learn about you, your business and your goals, you will find many are willing to invest in your idea in one manner or another. Some experts note that these will often be practical offers, and you shouldn't be shy about accepting them.  Whether it's a chance to connect you with a business acquaintance or to lend a hand meeting a deadline, consider those opportunities genuine and let them participate in your dream.
From idea to reality
Now is the time for turning your idea into a functional startup.  Use your gifts, make a good business and financial plan, and let your connections help you.  You'll be quickly and efficiently on the road to success.
Hits: 1