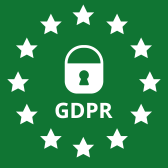 As many of you already know, GDPR – or the General Data Protection Regulation – was proposed by the European Union in 2016, and was officially put into law as of May 25, 2018. GDPR is a statuette that governs the data protection and privacy rights for all citizens within the EU and the European Economic Area. The regulation also extends protection to EU citizens who reside in countries outside of the European Union.
With the regulation affecting the collection and regulation of data including its export outside of the EU and the EEA, any Digital Marketing Company in the European block is bound to be affected. Marketing in the 21st century has conveniently gone digital with tools like SEO Services to help obtain effective results for businesses. However, with the personal information of millions of people on the line, the stakes were high enough for the governmental interference.
The EU regulation, especially Article 4, is bound to have a reasonable effect on any Digital Marketing Company providing SEO Services and engaged in procuring personal data of EU citizens. Here are 7 ways the implementation will condition the digital marketing sphere:
Explicit consent for inbound lead generation
Consent cannot be taken for granted as a precondition of signing up to a service unless it is too intrinsic to the service. Inbound lead generation will be affected in that case, unless consent is explicitly sought.
Consent management option
Consent management according to the new laws must be an easy option for the individual, with the viable option of withdrawal of consent for each distinct activity of processing. Blanket consent is no longer a possibility under the new regulations.
Informed consent
Individualized to get as much detail as to their data processing, like the company storing the data and for what purpose his or her data is being used. This is complaint with consent withdrawal if the individual should be so willing.
Impact on data processing
Digital Marketing Companies will need to have to legally justify the data that they need and store for processing. This will help in making sure that there is no irrelevant data being stored by companies that do not need a specific set of information.
Data cannot be bought from database providers
Previously, a digital marketing company could buy data of individuals from data service providers to use for their SEO services. That is rendered illegal on the execution of the GDPR laws.
Influence on re-targeting
With the requirement of legal justification for information processing, companies can focus on the information they need for their purpose, as opposed to the information they can also have. This restriction on available information will force digital marketing companies to employ re-targeting with a much more personalized outlook than a generic one.
Restrictions on web analytics
Restrictions have also been imposed on the usage of web analytics tools like Google Analytics in areas under EU and EAA, which counts as a significant blow to the digital marketing world.
The laws have been implemented to stop the misusing of the personal information of millions of citizens and is seen as a powerful move. Compliance may account for mild losses, but in the long run, the laws will help personalize digital marketing in the long run and legitimize such online dealings.
About the Author
Junaid Ali Qureshi is a digital marketing specialist who has helped several businesses increase traffic, outperform the competition, and generate profitable leads. His current ventures include Progostech, Magentodevelopers.online.eLabelz, Smart Leads.ae, Progos Tech and eCig.