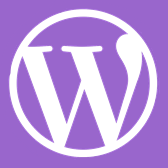 Many different websites are used to publish things like articles, web content, and blogs but WordPress utilizes the most advanced technology to create websites with its Content Management System. The CMS in WordPress is easy to use, flexible, and customizable which makes development much more efficient.
WordPress websites are growing in popularity due to the variety of plugins, themes, and features it offers. Developers prefer the WordPress platform because of its robust solutions for businesses that enable them to build highly interactive websites.
Offshore WordPress development has taken a significant place in the market as many existing businesses are moving to the WordPress platform.  Here are the top ten reasons to consider using an offshore development company for WordPress development.
Desk Space Freedom
Every onshore development company requires a physical office space with staff and that costs money. This increases the cost of production and those costs get passed down to the customer, you. Offshore Companies save you money because they do not have the overhead that onshore companies do.
Take Advantage of Advanced Technologies
To stay competitive and attractive to potential clients, offshore development companies need to work with the most advanced technologies on the market. By hiring an offshore development team, you get to take advantage of their skill without having to spend the time or money staying up to date on these technologies.
Time Zone Benefits
Working in different time zones can help with productivity and getting faster results. Working hours are increased because the typical workday in one time zone differs from that in another. This difference helps accelerate the development of WordPress websites when you hire an offshore development team.
Easily Manage the Workforce
Having developers in house comes with the responsibility of employee management. Hiring, monitoring performance, and employee turnover are all part of the deal.  These are all things you won't have to worry about if you hire a custom WordPress development company.
Availability of Maximum Resources
When you develop a WordPress website it requires more than just a developer. The website requires a user-friendly frontend and needs to be up to date with the latest market trends. An offshore WordPress development company has a professional team that includes designers, writers, web developers, and strategists. You get maximum resources and benefits from a single firm that saves you time in searching for different professionals to build a WordPress website.
Support and Services
Some WordPress development companies have staff locally and offshore, which means you can get site support 24/7. If not, offshore WordPress companies are used to dealing with clients in different time zones and well versed in how to manage supporting clients with a potential time zone difference.
Scaling Your Business
While building a new WordPress website, businesses should think about its scalability. Offshore development companies can build a scaling strategy according to your needs. When you have a good team, they know the investment required, technology to be used, and strategies for engaging more customers. By selecting a responsible team, you ensure that your site will grow with your business and is moving with the market trends.
Data Security
The current digital world provides you with so many options to track the progress of the project and access the frameworks remotely. You can use a Virtual Private system or Virtual Desktop Access to access the site in its current state at any time during the development process. A professional team ensures that they deliver a product that has full-fledge data security and builds a safe platform for the customer.
No Hidden Expenses
An experienced WordPress development company understands everything that is required to build a successful site.  Because of this, they can provide you with the project cost which includes all services you want so you don't have to worry about any hidden costs.
Reduce Errors
Offshore WordPress development companies have high standards for providing the best services and support in the market. They have high-quality software and operations that can strengthen the functionalities of the website. Working with highly equipped software and resources helps to ensure a reduction in error rates or any issues in the site's development.
We have provided you with some of the benefits that you get from hiring an offshore WordPress development company. You need to work with a team that can handle and manage the project under every circumstance. Having skilled professional teams means we can provide you services and support any time you want. Offshore development companies have experience in the market and can focus on competencies like increasing sales and managing budgets. Don't wait, hire a professional team that can offer outstanding services for your business.