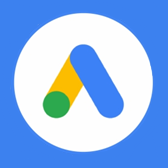 I was on a website looking for a pair of running shoes from Adidas. I had browsed through a few of them and made a casual mental note about the colors too. A friend pinged me on messenger and we got to talking about the latest binge-worthy series on Hulu. In the evening while I was on the web again, I got an ad from Adidas showing me the same pair of shoes I had been looking at. I made a quick decision and completed my purchase in a matter of minutes. This is remarketing!
Isn't it easy? I had the intention of purchasing the shoes when I was on their website. However, I got distracted as many people surfing the web do, and I didn't buy them. Just a reminder from the website was a enough to complete the deal.
As a business owner, you are looking at generating meaningful leads for your business. Customers who show interest in your business and come to your website are a goldmine. These are the kind of leads that are likely to convert without much effort. Typically, the customer has moved high up in the buyer's journey, making it easier for you.
How does remarketing work?
Many businesses do their advertising on Google. Remarketing requires them to add a tag or a pixel to their existing website. This will ensure that website visitors get added to your list with the help of cookies. You can also have a more customized list based on the page or which location on the website the visitor was browsing.
Understand that customers like being targeted and remembered. Your chances improve significantly with personalized messaging and targeted lists etc. It shows that you cared to remember the details.
Imagine you are a body care website selling premium products for body, face, and hair care. You can create a shampoo remarketing audience's list, based on who visited your page for purchasing shampoo.
Now you can show these specific groups of audience targeted display ads that market your shampoo. You already know that they are looking for a shampoo but may have no intention of purchasing it. A special offer like free shipping or a special discount ensures that they are drawn back to you for business.
It is usually suggested that you begin your campaign by targeting everyone who has visited your website. This will focus on reaching more people instead of targeting a specific group. However, eventually, you will have separate remarketing groups or lists with very targeted customer lists.
Here are 5 Google Ads retargeting strategies that help will bring you more customers.
Upsell or cross-sell to your existing customer:
What's better than an already satisfied customer? It's said that businesses spend considerably less on their marketing efforts when marketing to existing customers. This is why it's crucial to create an effective customer experience strategy.
Now you can start reaching out to them with additional product advertising based on what you have already sold to them.
For example, a customer has already bought a shampoo from you. It's very likely that they will need a conditioner and a serum too. You will have to imagine a hypothetical flow and look for areas your products can fit in. You could also push a specific hair oil or a hair mask.
Using your remarketing list of customers is a great way to increase conversions.
Target websites that are known to show results:
Remarketing ensures that your ad shows up promptly while the customer is on another website. So, it's important for a customer to come to that specific website in the first place, right? This is why it's crucial that you select websites that convert easily.
You can check your conversions in your account with the "Conversion tracking" feature. This way you can choose to ignore websites that do not convert much, or you can select only websites that are known for better conversion. This will ensure your ad is visible to more customers, resulting in increased chances of a purchase.
It's important to optimize your Google Ads so that they are more likely to get clicked. We at Page Potato believe that it's crucial to effective Search Engine Marketing.
Showcase products that they are already interested in:
This makes it easier for both parties doesn't it? Instead of bombarding a customer with multiple products and over inundating them, show them things that they were interested in. Expert marketing strategies like dynamic remarketing helps to increase the rate of sales. Page Potato has been using free marketing tools and tricks like these since we were a small business.
It doesn't hurt when something as simple and cost-effective as this does the job for our clients. It just works as a reminder of how attractive the product was in the first place.
Push them to act with a sense of urgency:
This seems like a trick, and it is, but it works wonders. I made a purchase of multiple lotions yesterday since the ad said that my 25% discount coupon will expire by midnight.
Do you know how these ads work? They work on the customers' fear of missing out on a worthy deal. The "now or never" kind of offer forces them to take the plunge immediately. This trick has been working extremely well for both conversions and click-through rates.
Encourage cart abandoners to complete the purchase:
This can be very hurtful to any business owner. You have done everything perfectly until now and that is why the customer went as far as putting products into the cart. However, they leave at the last moment. It is frustrating to know that a lot of customers leave their carts just before payment.
However, don't let that go to waste. At times just a checkout reminder is all it takes to convert that into a sale.
AUTHOR BIO:
Shantanu is the SEO expert and founder of Page Potato, a digital marketing agency in Melbourne. He also helps small businesses with lead generation solutions tailor-made for their specific business needs. Other than work, Shantanu also loves trying new recipes and spending lazy Sunday afternoons playing with his kitten, Smokey.