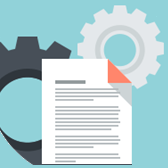 Knowledge Hub Media offers highly targeted B2B demand generation and lead generation services. Coupled with our account based marketing (ABM Marketing) and cutting edge intent data analytics, Knowledge Hub generates thousands of MQL leads, SQL leads, and BANT leads on a monthly basis via white paper promotion, content syndication, social media marketing and contact center verification. Check out the infographic below for a brief b2b marketing services overview…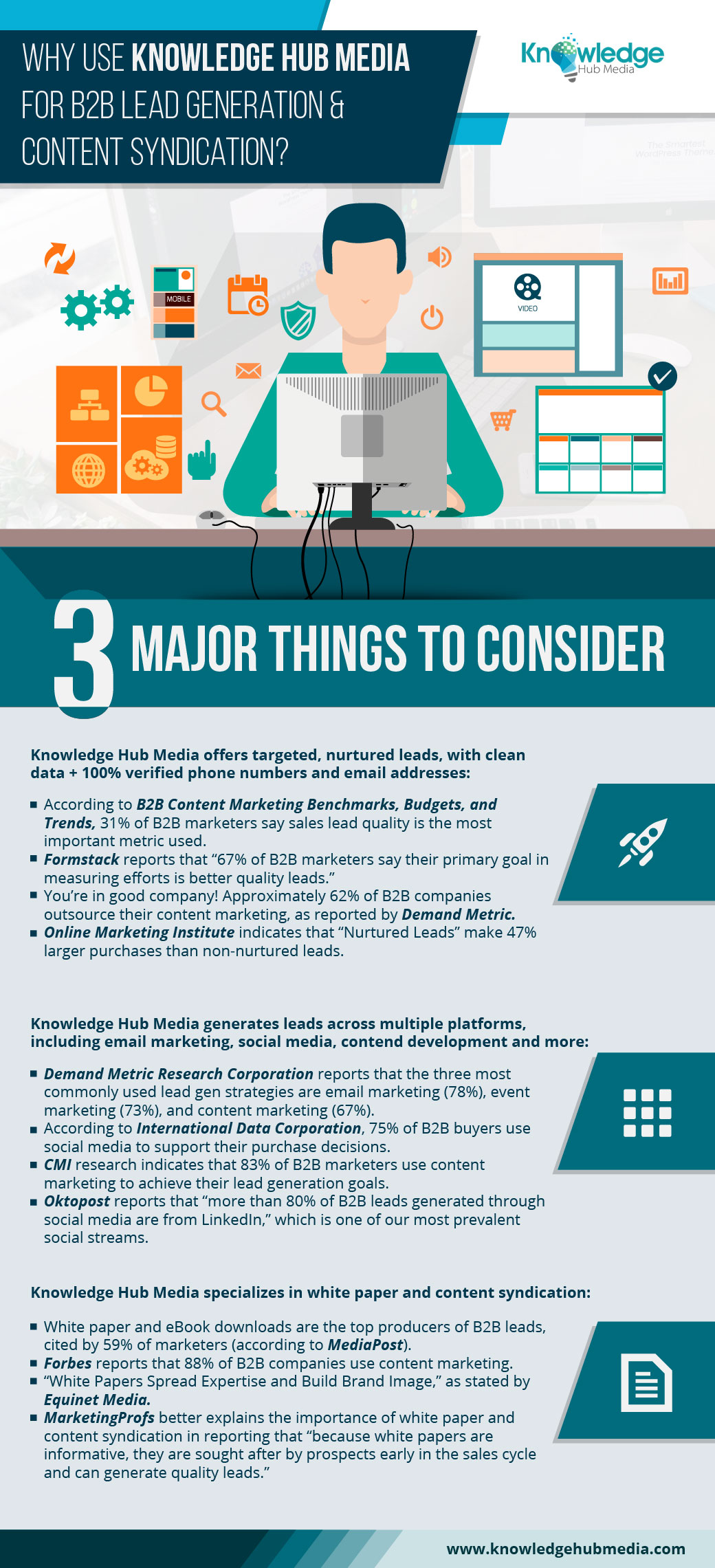 Lead Generation Services…
White Paper Marketing | Content Syndication
 Why use Knowledge Hub Media for b2b demand generation & account-based marketing services?
Knowledge Hub Media offers targeted, nurtured leads, with clean data + 100% verified phone numbers and email addresses:
According to B2B Content Marketing Benchmarks, Budgets, and Trends, 31% of B2B marketers say sales lead quality is the most important metric used.
Formstack reports that "67% of B2B marketers say their primary goal in measuring efforts is better quality leads."
You're in good company! Approximately 62% of B2B companies outsource their content marketing, as reported by Demand Metric.
Online Marketing Institute indicates that "Nurtured Leads" make 47% larger purchases than non-nurtured leads.
Knowledge Hub Media offers b2b lead generation across multiple platforms, including email marketing, social media, contend development and more:
Demand Metric Research Corporation reports that the three most commonly used lead generation strategies are email marketing (78%), event marketing (73%), and content marketing (67%). A good b2b lead generation company, like Knowledge Hub Media, can easily help with all three – while also incorporation optional ABM marketing strategies and b2b intent data analytics.
According to International Data Corporation, 75% of B2B buyers use social media to support their purchase decisions.
CMI research indicates that 83% of B2B marketers use content marketing to achieve their lead generation goals.
Oktopost reports that "more than 80% of B2B leads generated through social media are from LinkedIn," which is one of our most prevalent social streams.
Knowledge Hub Media specializes in demand generation marketing and account based marketing via content syndication:
White paper and eBook downloads are the top producers of B2B leads, cited by 59% of marketers (according to MediaPost).
Forbes reports that 88% of B2B companies use content marketing.
"White Papers Spread Expertise and Build Brand Image," as stated by Equinet Media.
MarketingProfs better explains the importance of white paper and content syndication in reporting that "because white papers are informative, they are sought after by prospects early in the sales cycle and can generate quality leads."
Learn more about Knowledge Hub Media's Demand Generation, Content Syndication & ABM Marketing Services: