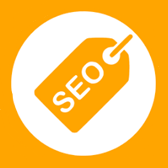 The writing is on the wall when it comes to SEO being one of most important tools in marketing. In the last few months Google has made multiple changes to its algorithm. In order to get the best results, you need to adhere to all the guidelines, or your SEO will suffer. In addition to increasing traffic and sales, SEO and content marketing can have a huge effect on your marketing efforts.  Here are a few ways to maximize their impact.
Content, Links and Social Media Form the Pillars of SEO
The focus used to only be on creating content that would garner clicks for your site. This approach has become out-dated because now content, links, and social media are equally important for SEO. Now even search engines give emphasis on the combination of these three. Using link building services can help with success in SEO for your links. Algorithms can detect the difference between paid and original content and give higher SEO ranking to the latter.
Quality Content Matters
It's important to understand the importance of having compelling content on your website. More than ever, valuable information is the key to success. Brand reputations are made and broken based on the kind of content posted onsite. It can be text, visual or audio based but content relevant to your target audience is crucial to SEO success.
Website Loading Speed
Though many website owners may not realize, it is very important for web pages to load quickly. If they don't, viewers will leave your site before they even see your content. If there is any delay in getting information, they will most likely just move on to the next search result. A fast website loading time also increases the chance of your content being shared across social media channels.
Fixing Up Technical Glitches
It didn't used to be a big deal if your pages had glitches.  With less competitor sites, users were less demanding. Now that Panda and Penguin updates have recently been incorporated by Google, the need to pay attention to technical issues is extremely important. Quickly rectifying your content problems or removing any broken links helps prevent any negative impact on your SEO.
Less Focus on Keywords
When you only pay attention to keywords, the other aspects of SEO get ignored. Also, you tend overuse keywords in your content, making it a boring read. This can actually lower your search rankings.
Conclusion
SEO has many aspects to it. Once you learn the nuances and what helps to impact rankings, it won't be long before you see improvement.  Utilizing the tips and tricks above can help.