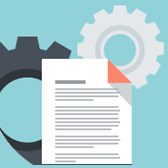 When it comes to engaging in successful content syndication programs, having the correct – highly targeted – audience is absolutely key. Whether you are tacking an account based marketing (ABM) campaign, or more standard demand generation / white paper promotion programs, targeting the right niche is essential.
From the types of job titles that you want to target, to the countries, company sizes and industries that your target audience resides in, choosing the right filtering criteria can go a long way in ensuring that you are generating highly qualified B2B leads. Other factors and selects can also come into play – such as company install base targeting and intent analytics (intent based marketing) – and will no doubt give your B2B marketing strategies that extra edge.
Check out the infographic below for baseline information on how we micro-target our B2B lead generation campaigns here at Knowledge Hub Media… Or better yet, learn more about our Account Based Marketing or Content Syndication / Demand Generation campaigns.